How to Archive and Delete Channels
How to Archive and Delete Channels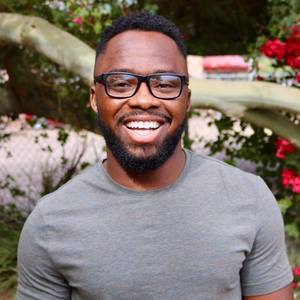 By Dornubari Vizor
updated 3 months ago
If you have some outdated channels in your community that you no longer need on your channel list, but you don't want to delete them, either, you can archive those channels. Without those channels on the list, you can better organize the remaining active channels, while still being able to access those outdated channels whenever you want.
If there is no reason to keep the outdated channel (or any other channel for that matter), you can easily delete it, too. Here's how to access the settings for archiving and deleting channels in your community:
Click on Admin Panel.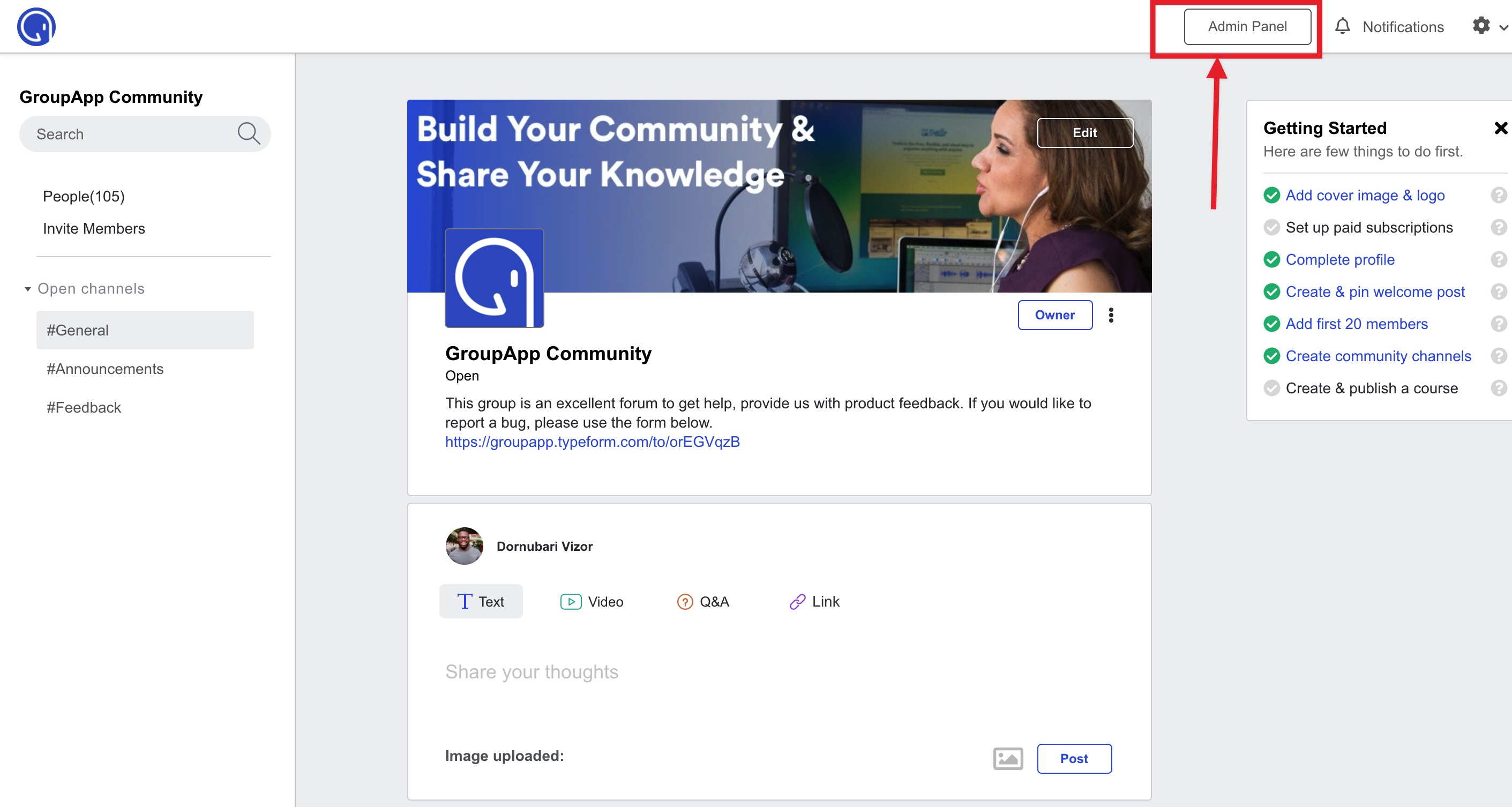 Click on Channels to open a list of all your channels within the chosen community.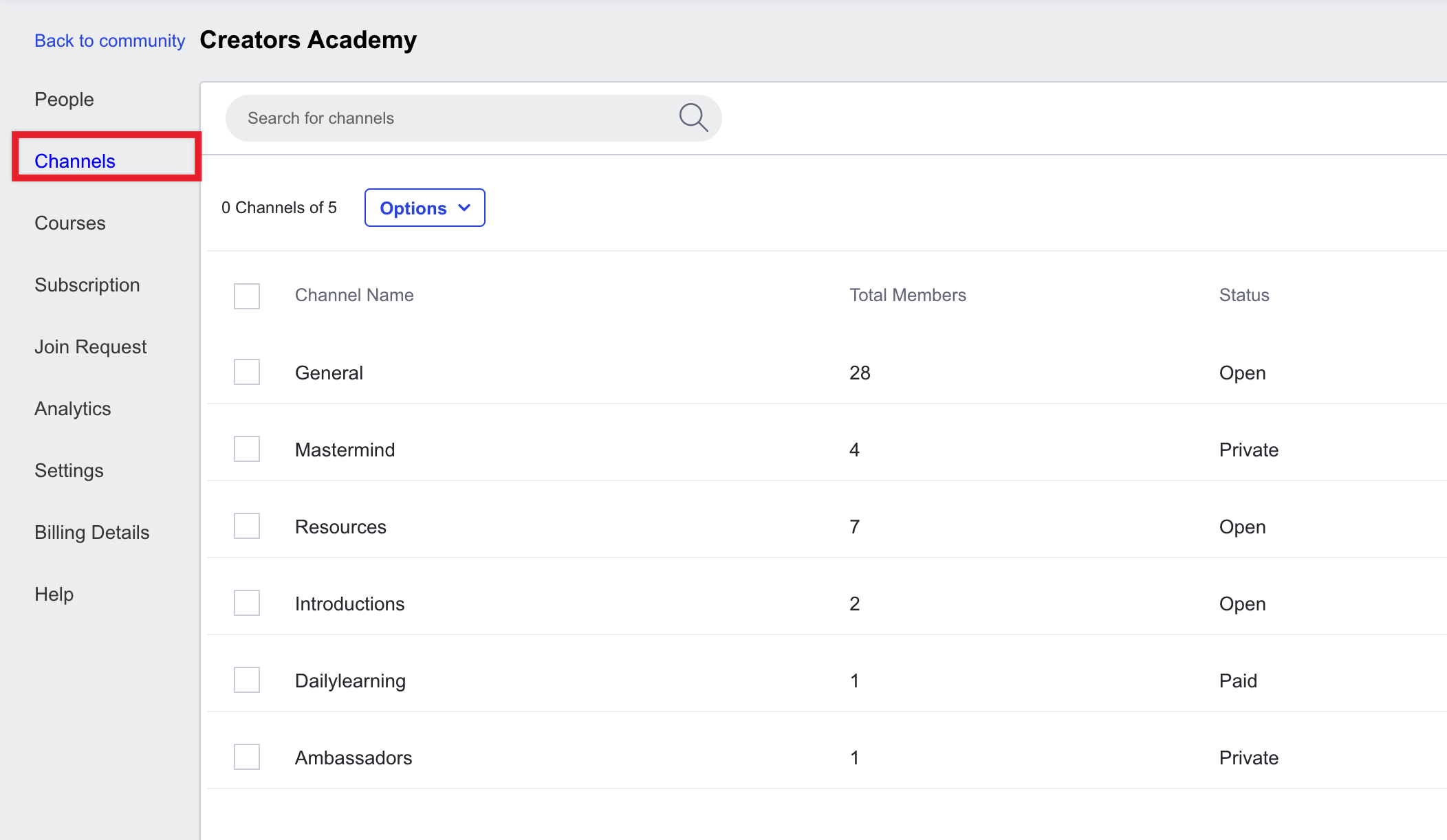 Mark the channel that you want to archive or delete by ticking the box in front of its name.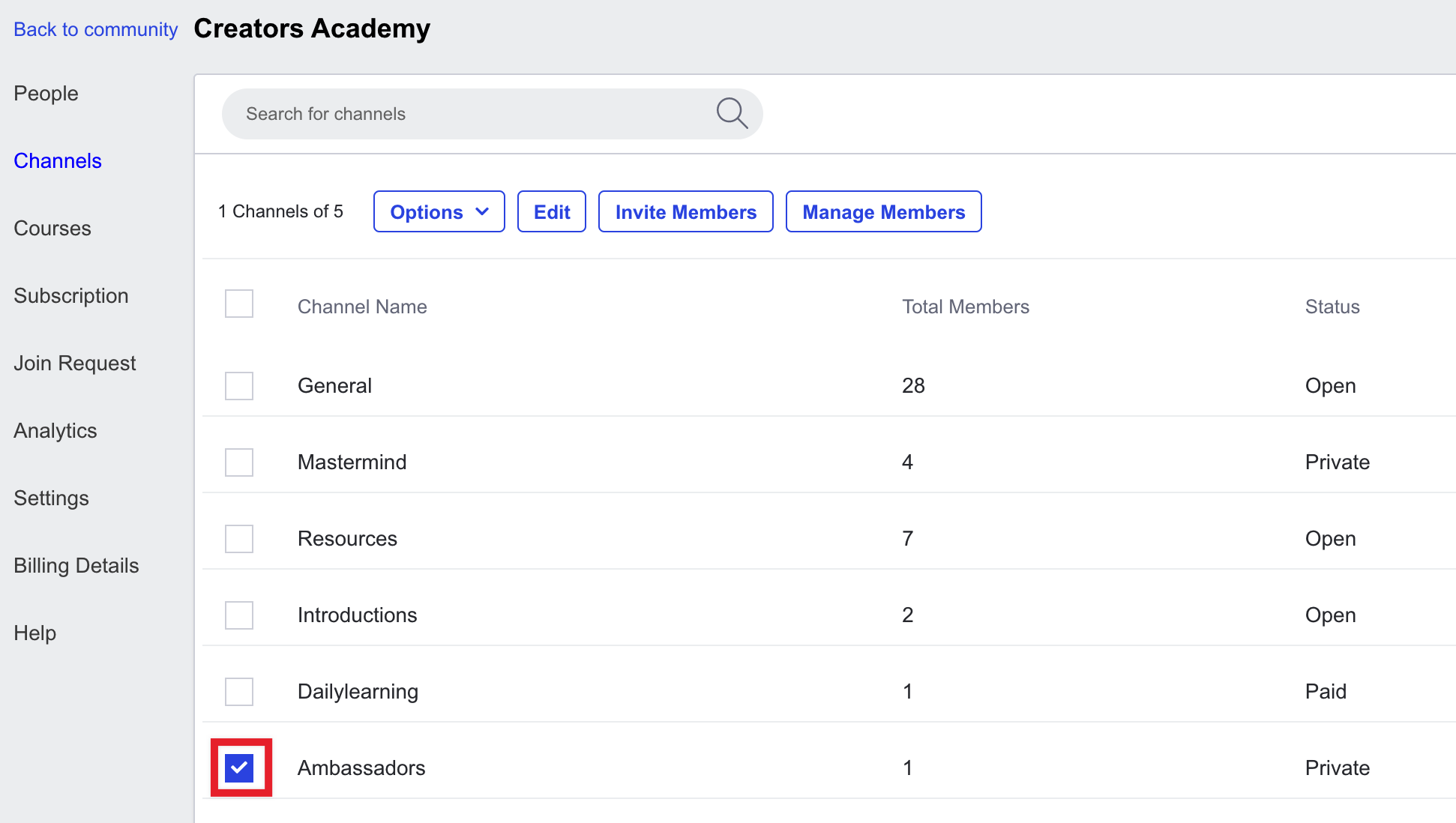 ** Click on Options** to see a drop-down menu.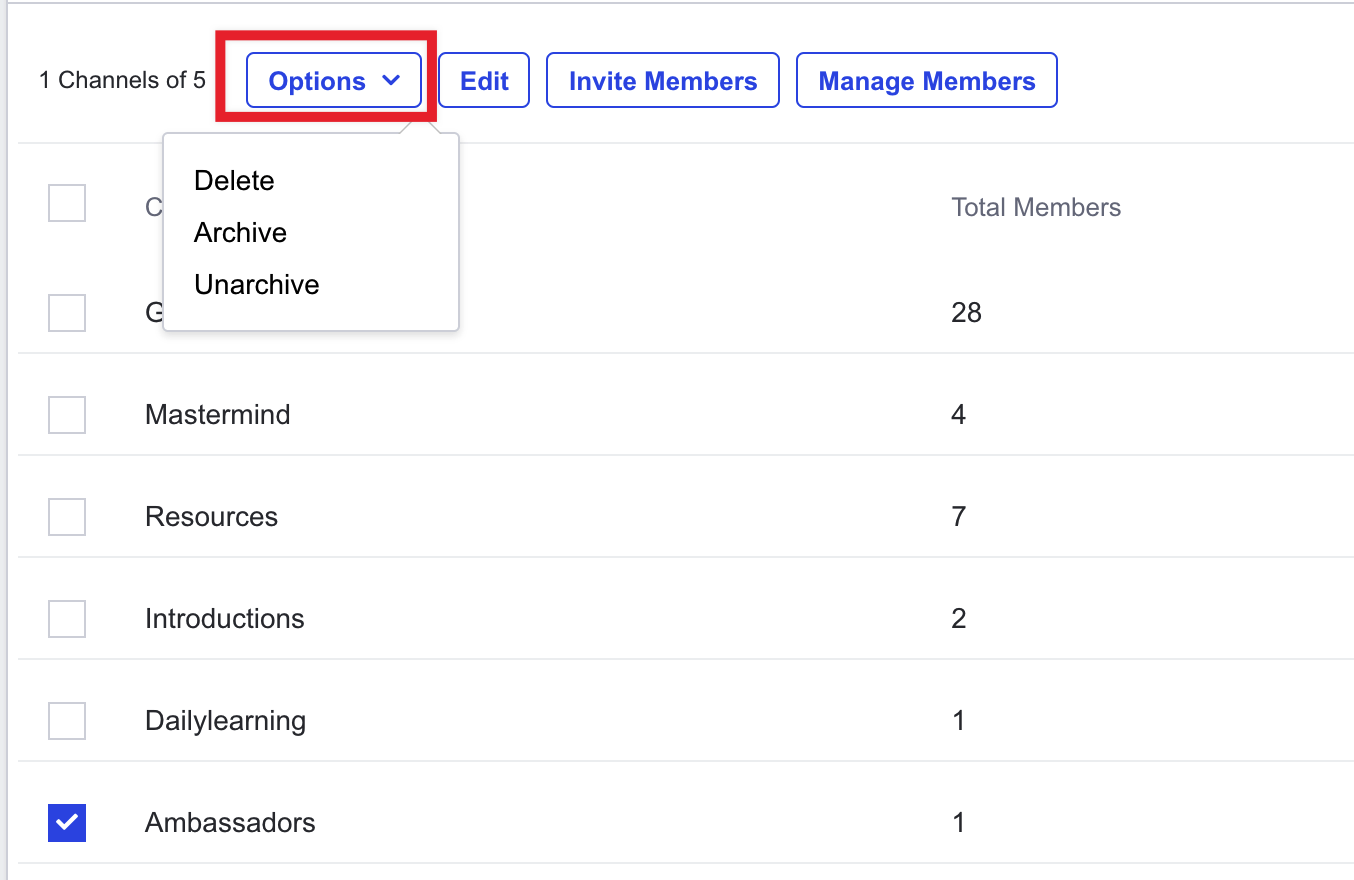 If you want to archive the selected channel, click on Archive.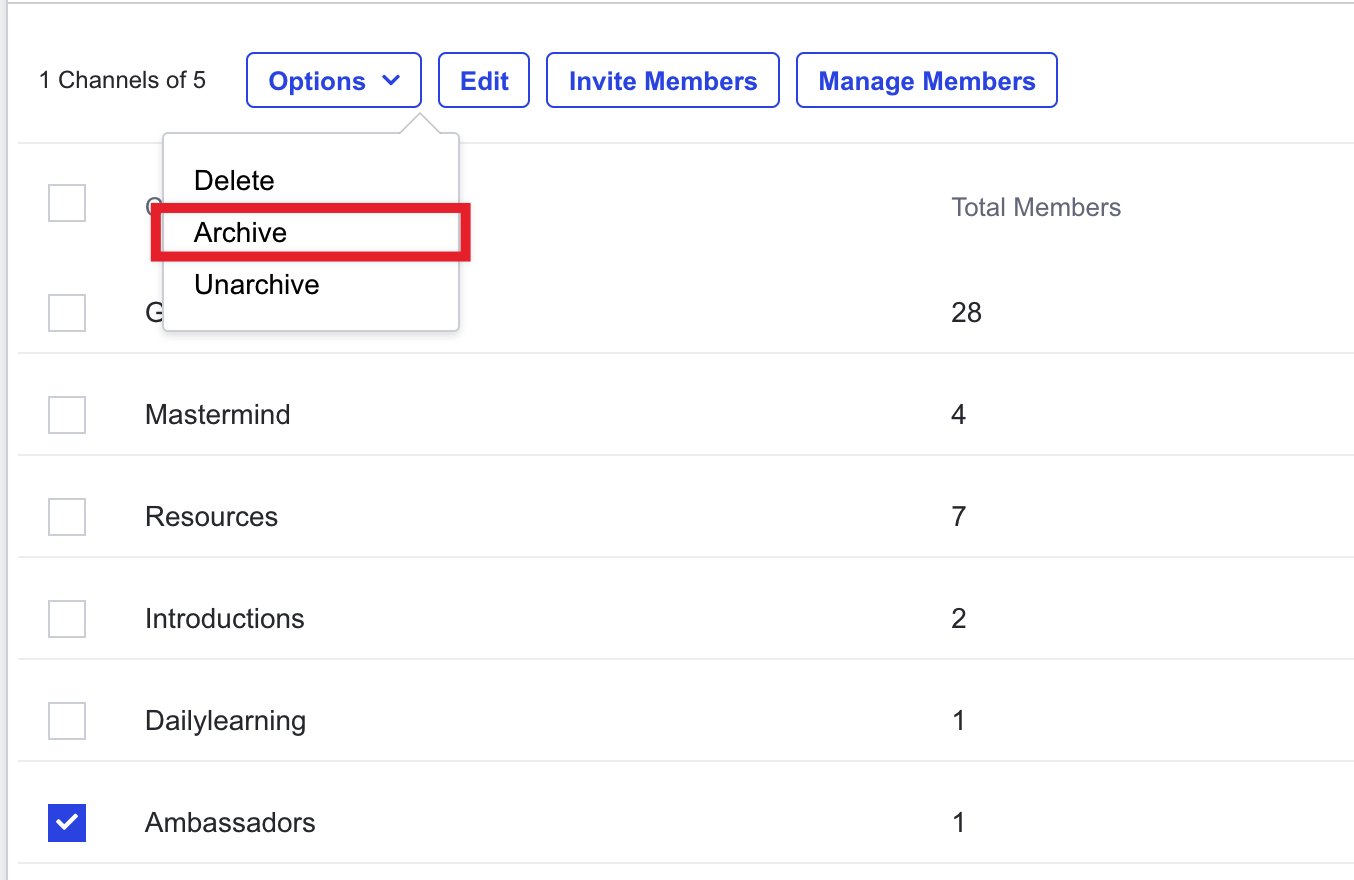 When you archive a channel, its Status will be changed to Archived.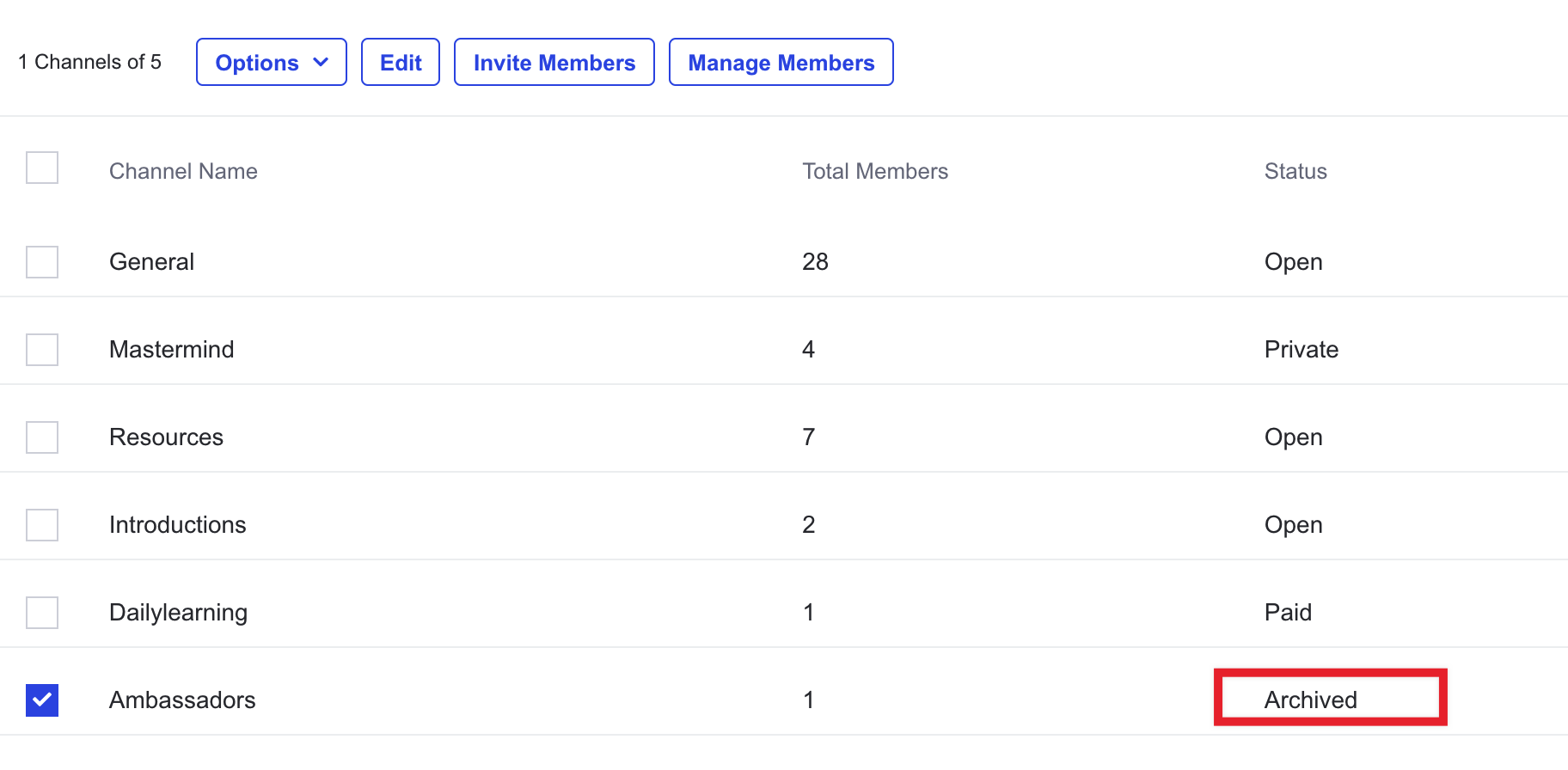 If you change your mind and you want to bring back this channel, you can always select it and then click on Unarchive.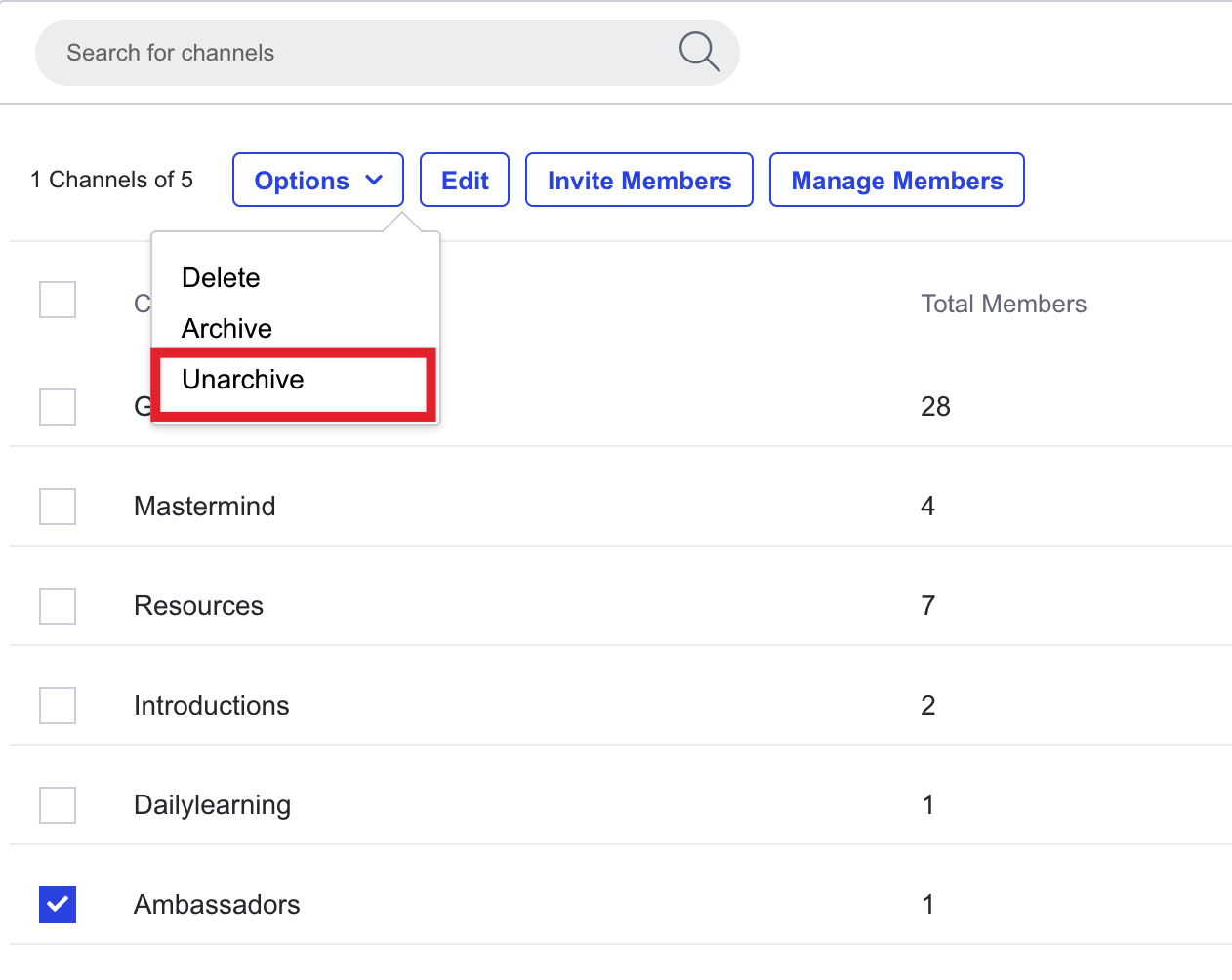 Should you decide to delete the selected channel, just click on Delete.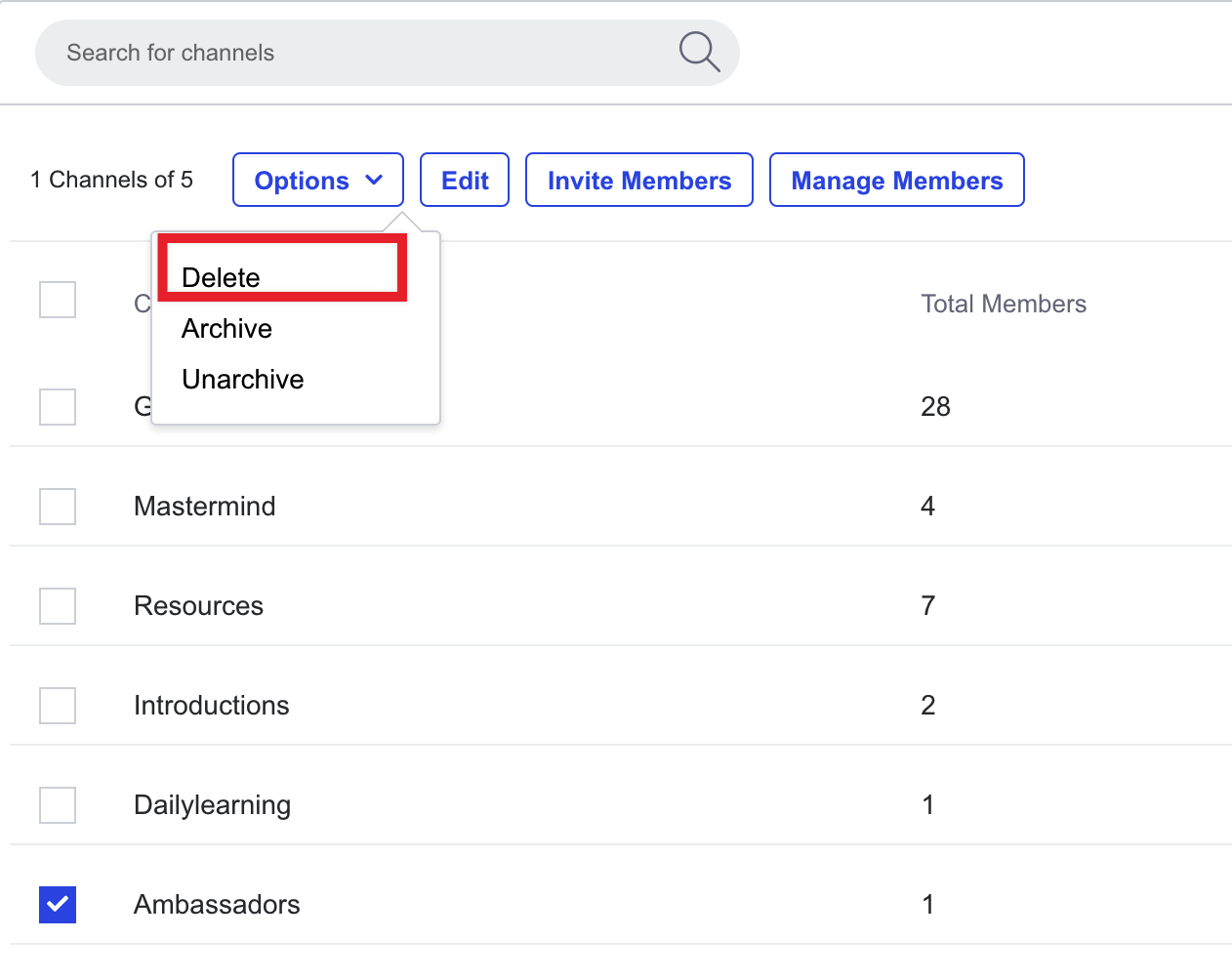 Did this answer your question?