How to Cancel Your GroupApp Subscription
How to Cancel Your GroupApp Subscription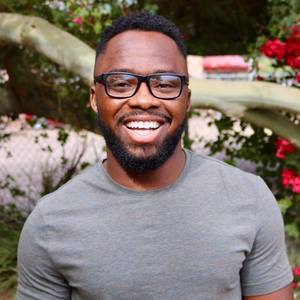 By Dornubari Vizor
updated 3 months ago
GroupApp allows admins to cancel their subscriptions in a few clicks. Should you decide to terminate your subscription plan, here are the steps to follow to complete this action:
Click on Admin Panel.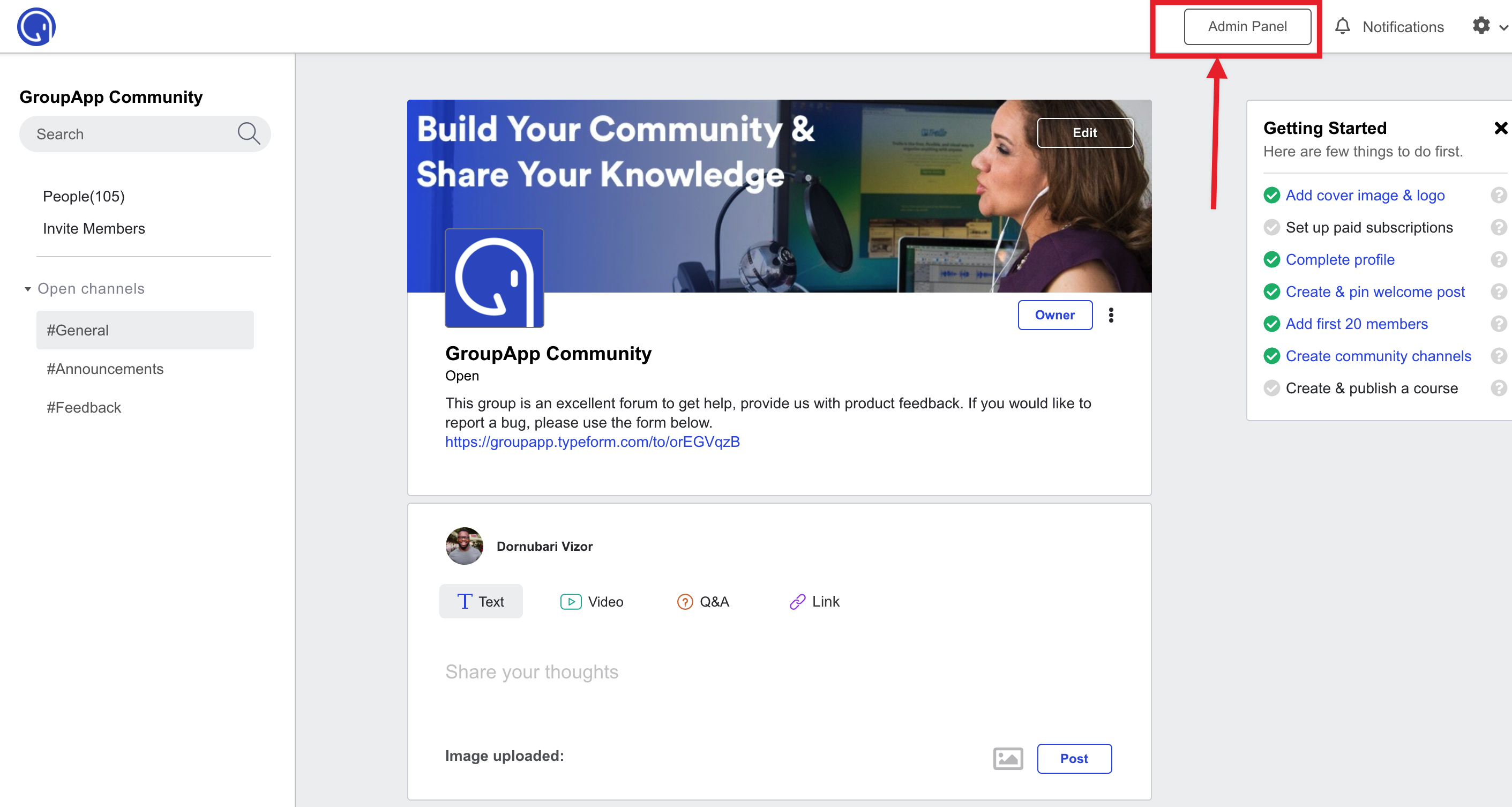 Navigate down to Billing Details.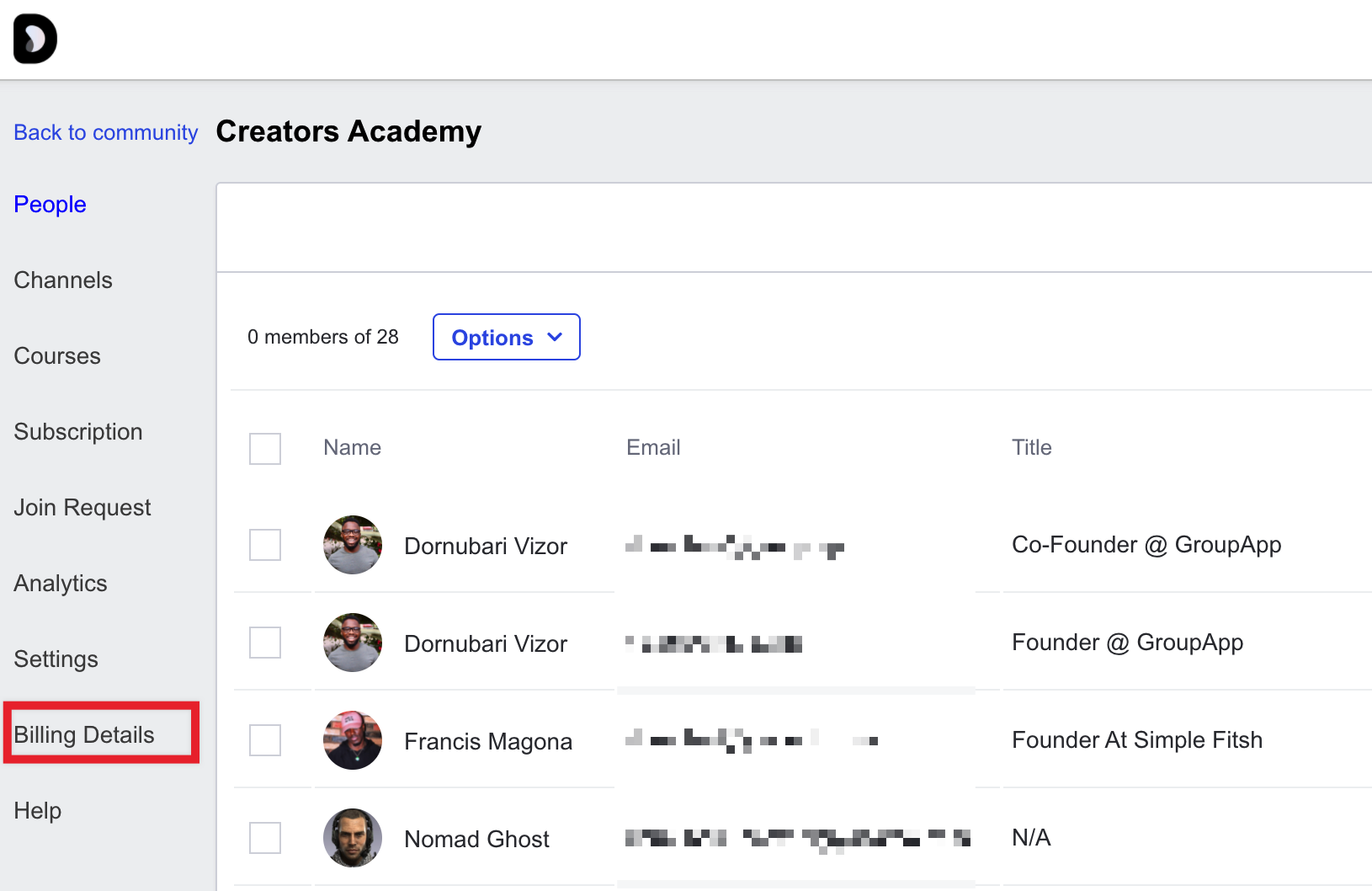 When you click on Billing Details, you will see your current subscription plan name, the billing cycle, as well as your credit card information on the right-hand side.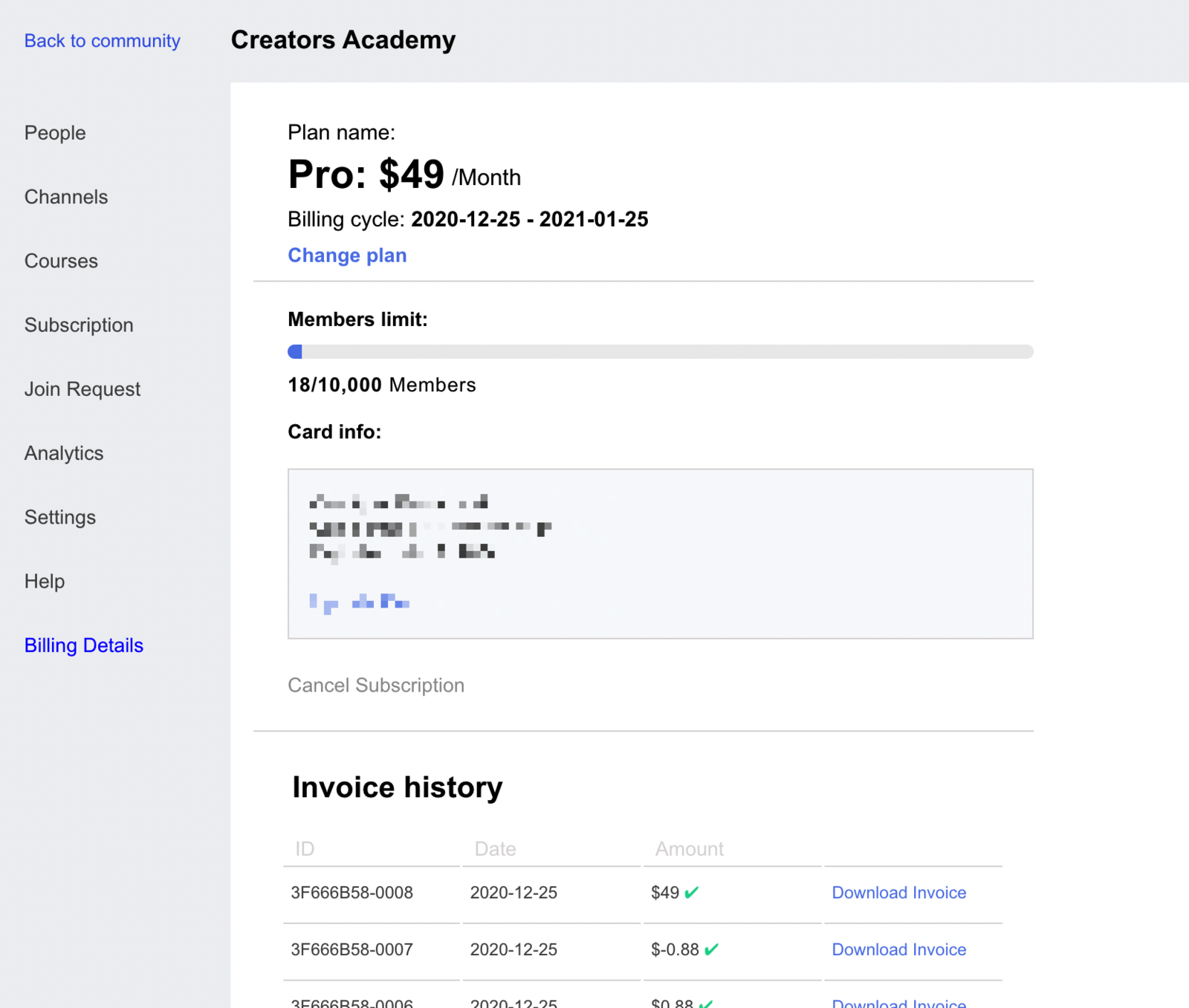 Click on** Cancel Subscription** right below your credit card information.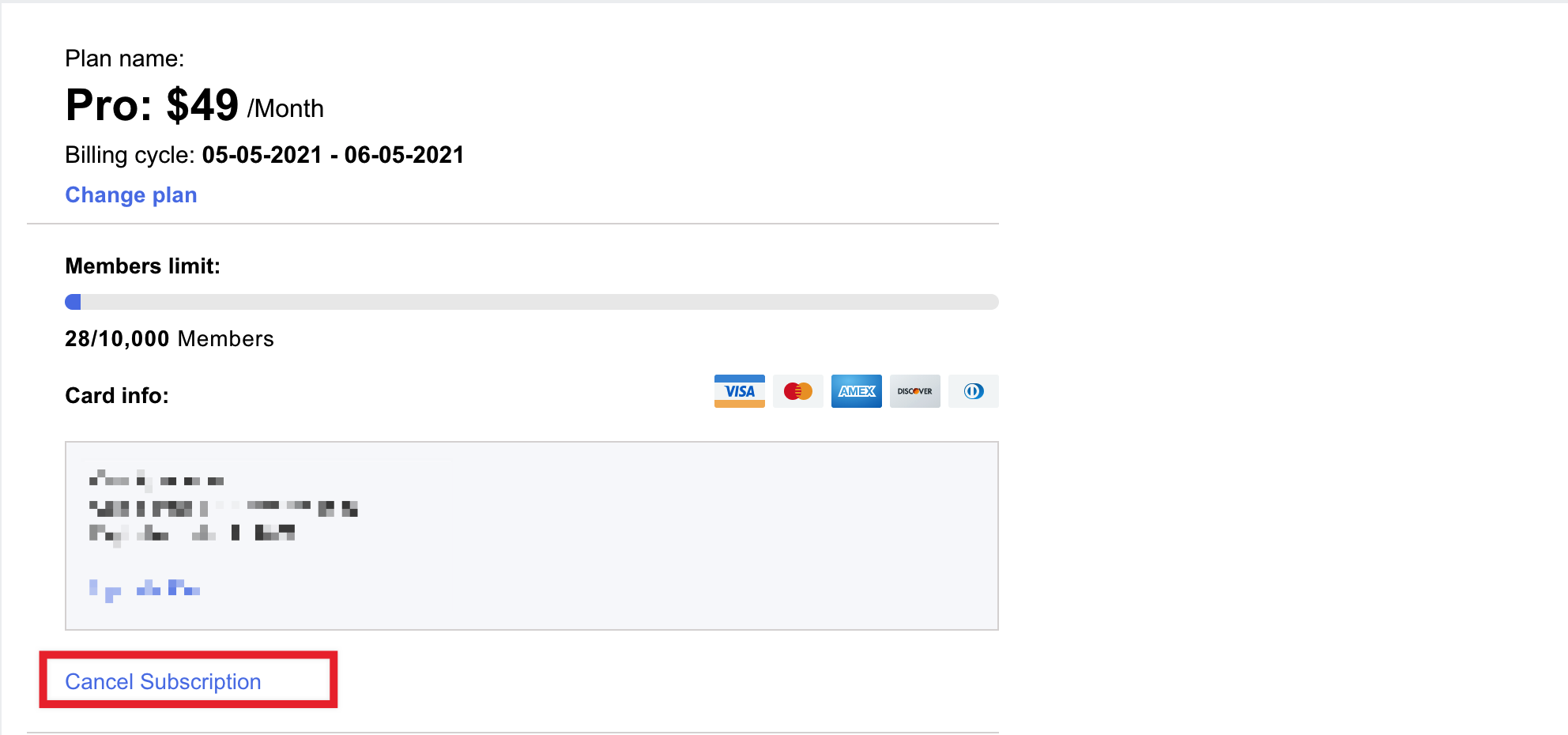 Did this answer your question?