How to Create Courses
How to Create Courses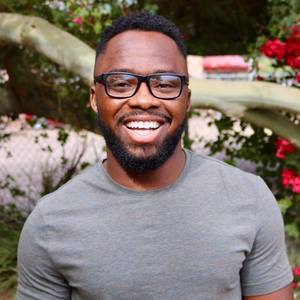 By Dornubari Vizor
updated 3 months ago
Creating online courses can be highly beneficial for your community. There are a couple of reasons why you need an online course.
For a start, online courses are an excellent way to monetize your community.
Online courses can also help you engage your community. Your community members can take part in a discussion with other members taking the same course. You can also engage them by assigning them some tasks and projects as part of the course.
Online courses are also an excellent form of content to share your knowledge. Remember that people who join a community want to feel that they can continuously learn from you. Show them that you are an expert in the given field through your comprehensive online courses.
Here's how you can create courses to use them for either of the previously mentioned purposes:
Click on the Admin Panel button.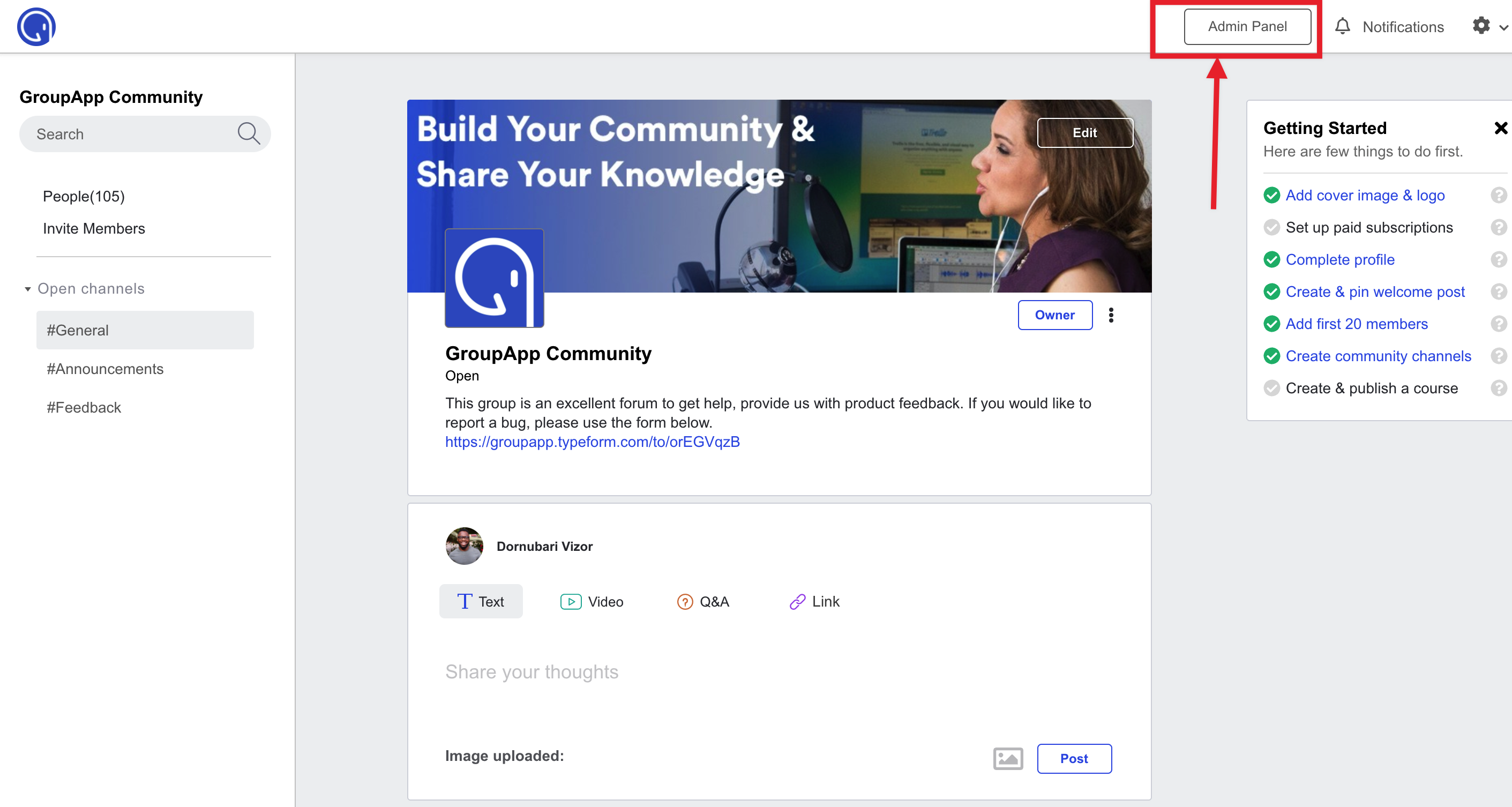 When you open the Admin Panel, navigate through the given options and click on Courses.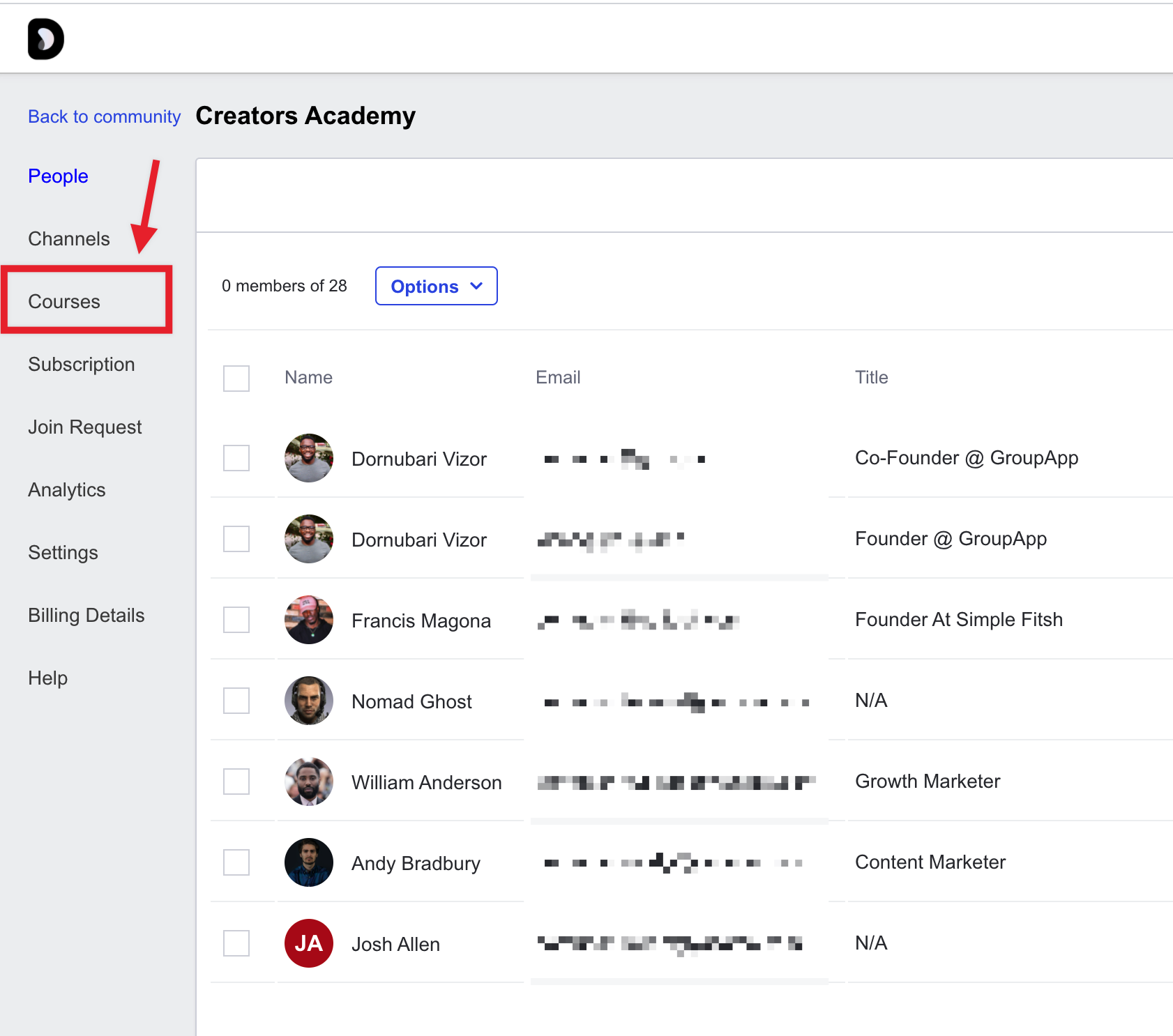 When you open the Course section, click on the Create Course Or New Course button to get started with your course creation.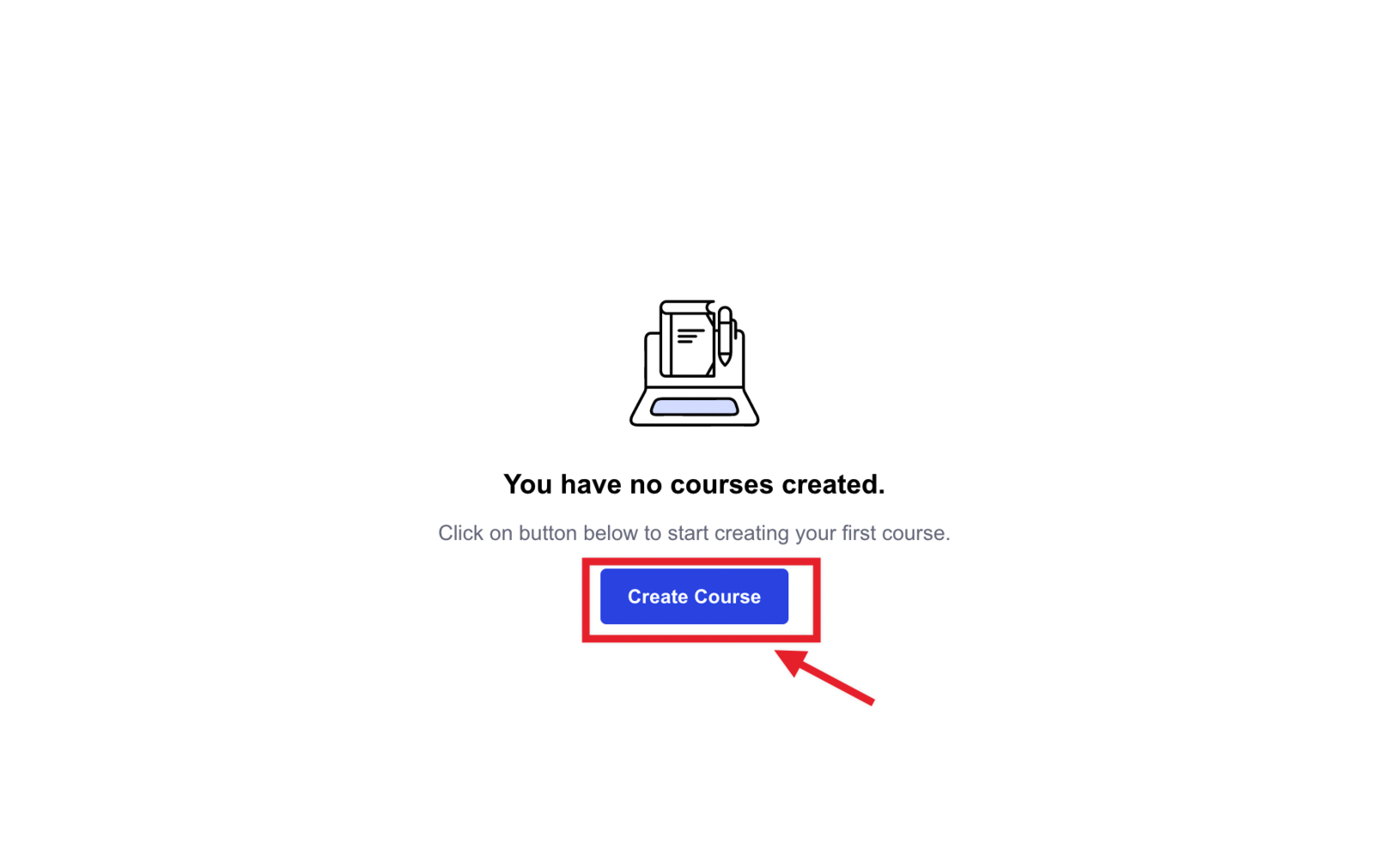 ||| No courses created view
||| Adding new courses
Clicking on the Create Course button will lead you to a new window, offering you a few settings to customize your online course. Here you can enter the course title, course description, and determine its access level.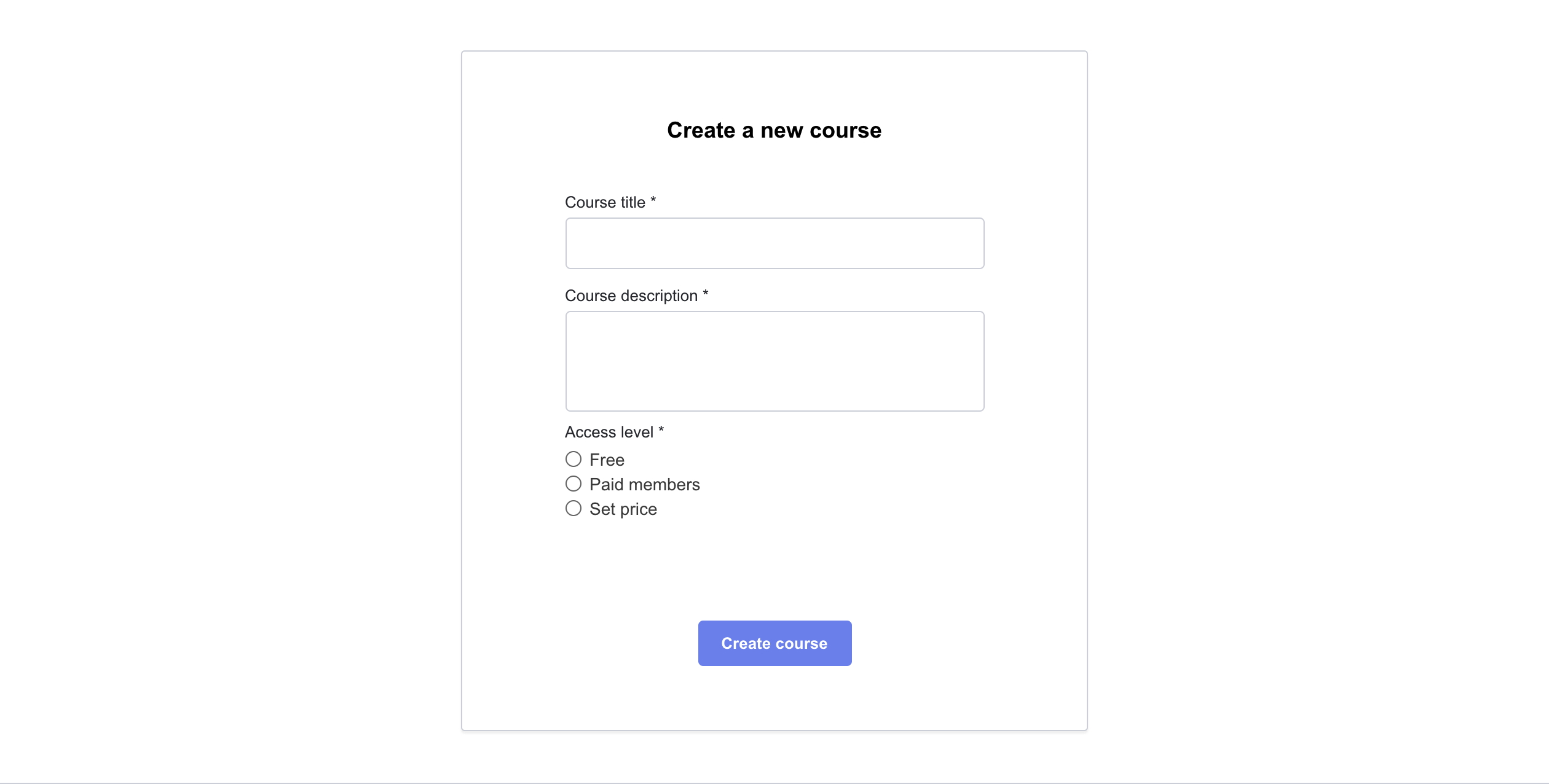 To keep your courses free of charge for all your community members, select the first option -- Free.
If you want to make your courses available to those members of your community who are on a membership subscription inside of GroupApp, click on Paid members.
If you are planning to sell courses inside of your community click on Set price and enter the price you want to charge in USD. This option allows you to sell courses directly inside of your community and determine the price you would like to charge community members when they purchase those courses.
When you set everything, click on the Create course button.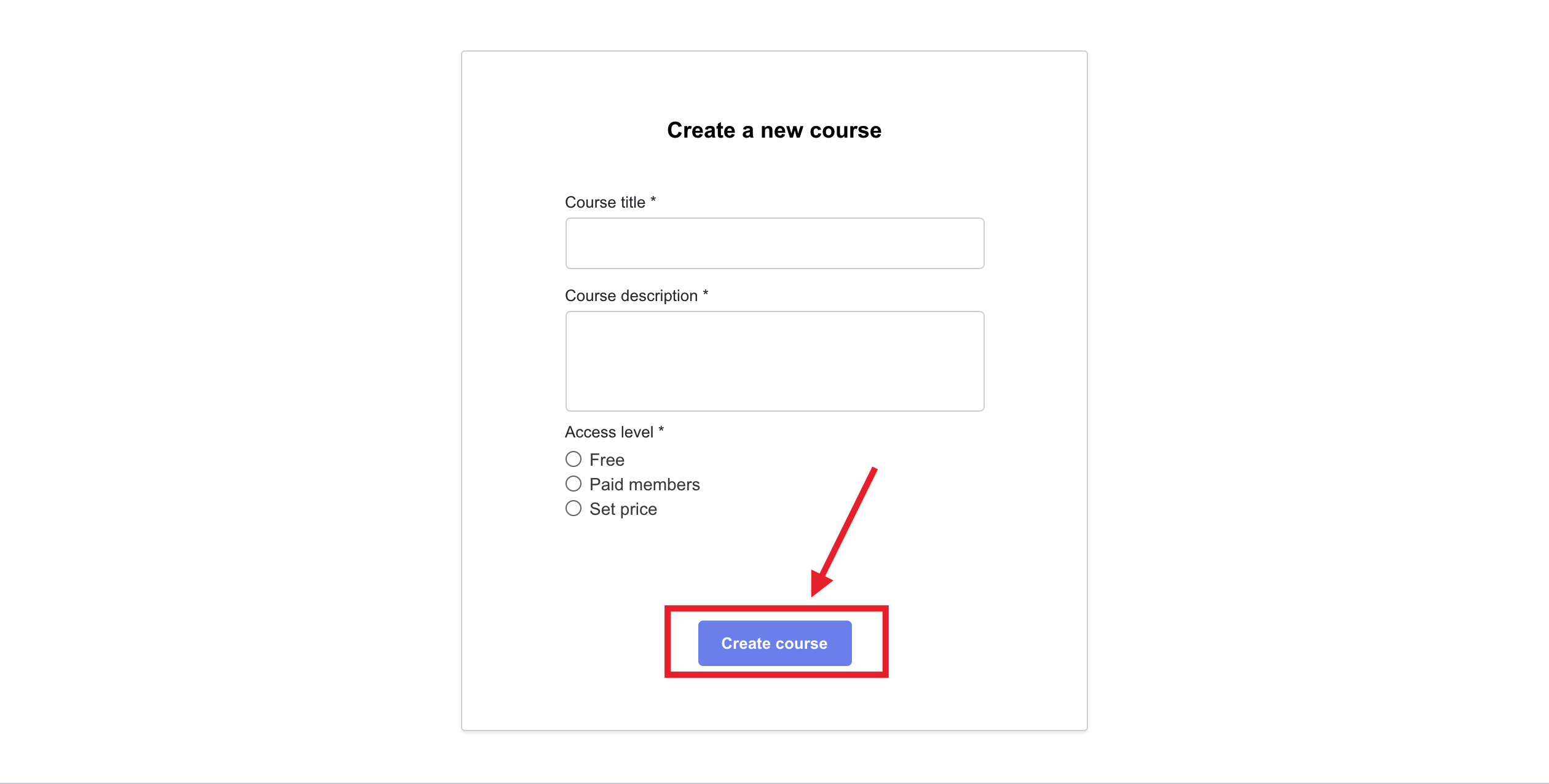 Adding Content to Your Courses
The first thing to do to get started with adding content to your course is to create your first section. Click the Add Section button to start creating content.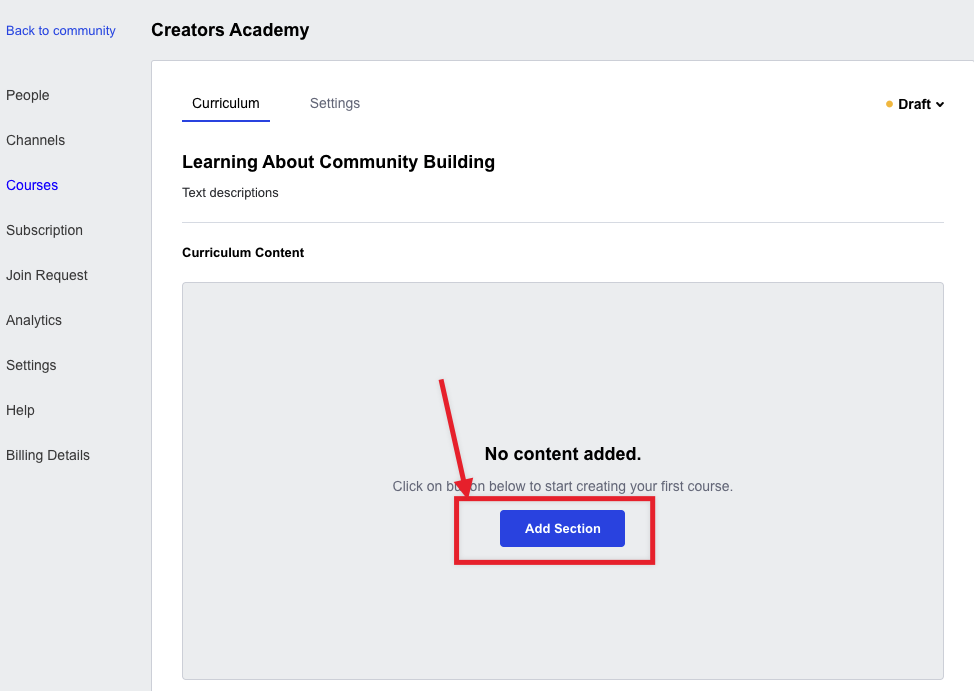 When you add your first section, it's time to give it a title and description. Type the title in the Section title box and the description in the Section description box.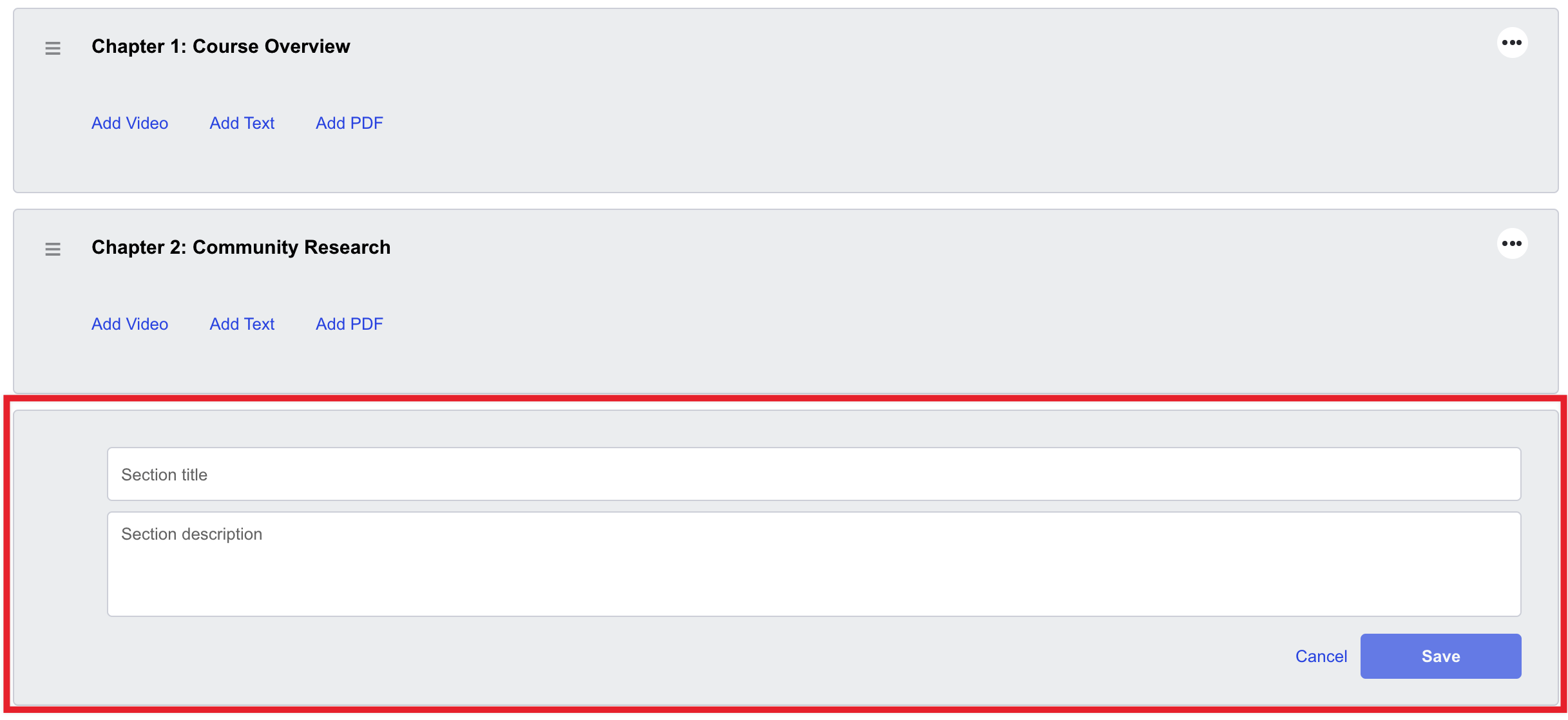 Once you are satisfied with the title and description, click the Save button. If you want to go back, click Cancel.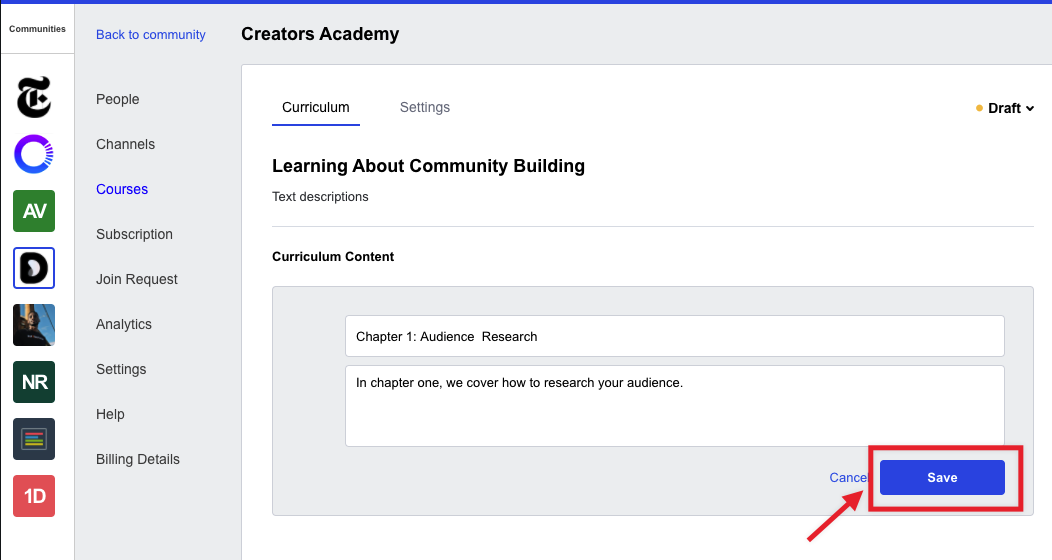 Click on Add Video to import your video content.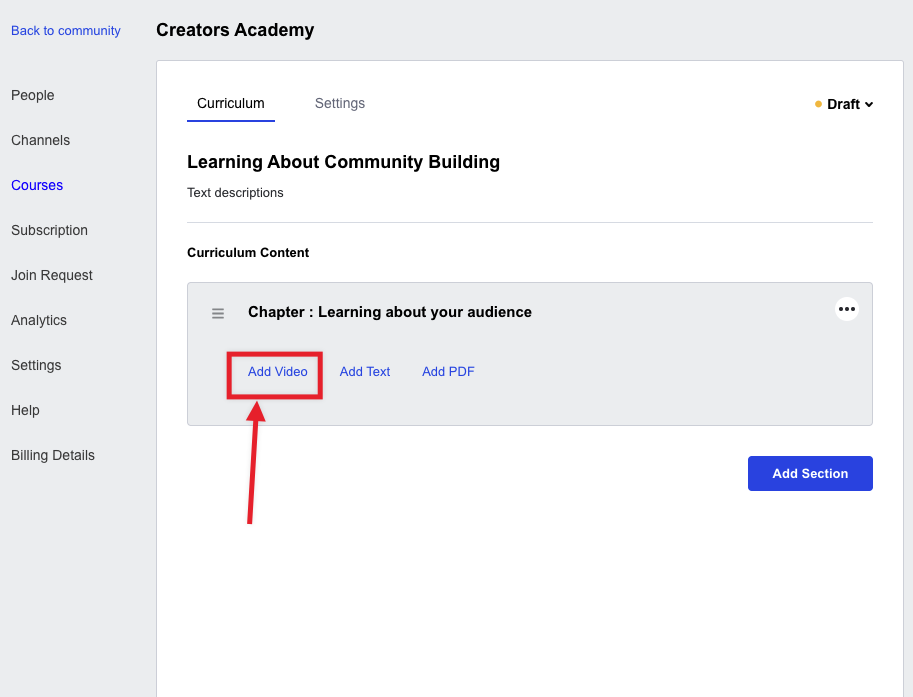 Next, enter the title of your video in the Video title field and the description in the following, Video description box. Finally, add the link to your video in the final box. You can add YouTube, Vimeo or Wistia URL.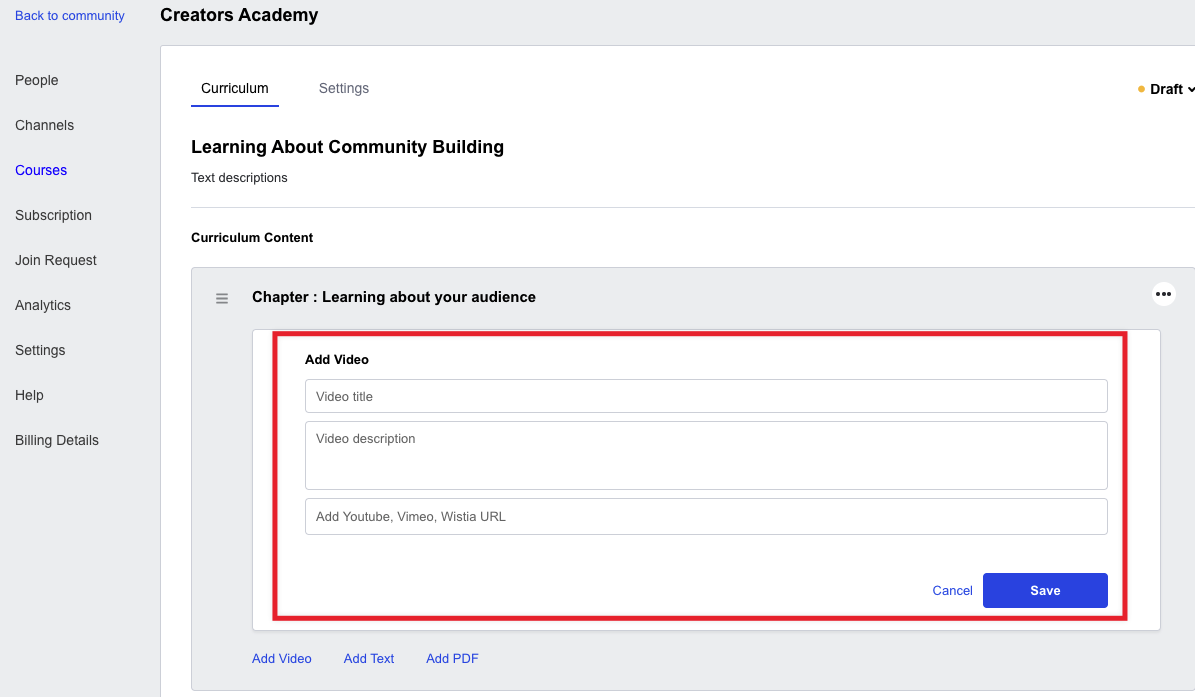 ||| Youtube Video Links Supported* Public* Unlisted Videos
||| Vimeo Video Links Supported* Public* Domain-level Privacy: Read more about it here
||| Wistia Video Links Supported* Public* Domain Restrictions: Read more about it here
Adding Text
To add texts, click on Add Text.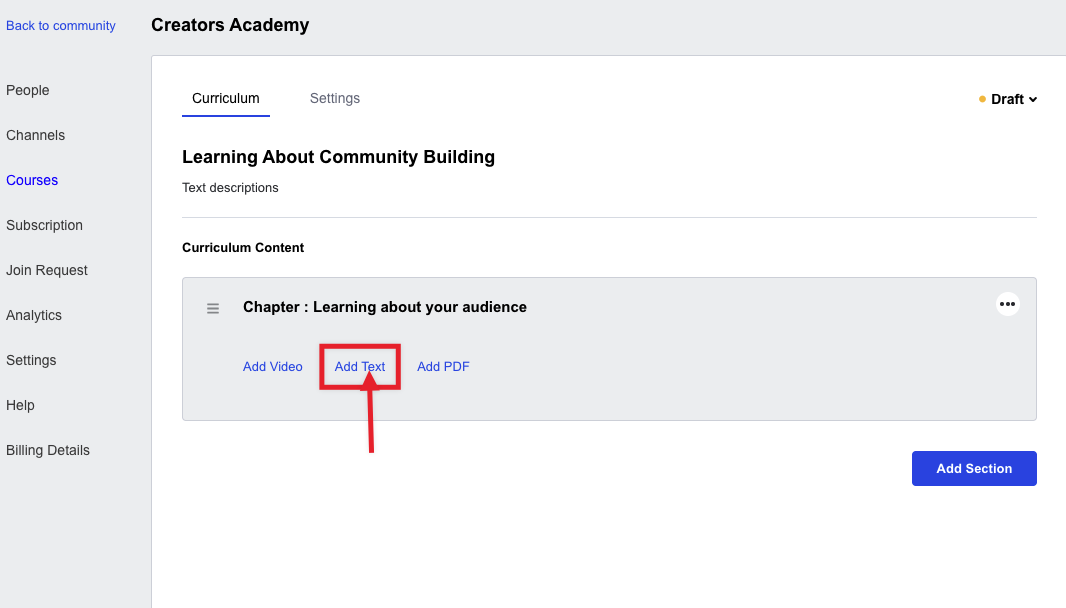 When you click on Add Text, you will get the following pop-up window, allowing you to add the title and the body of your content. Click on Add text title here to enter the title.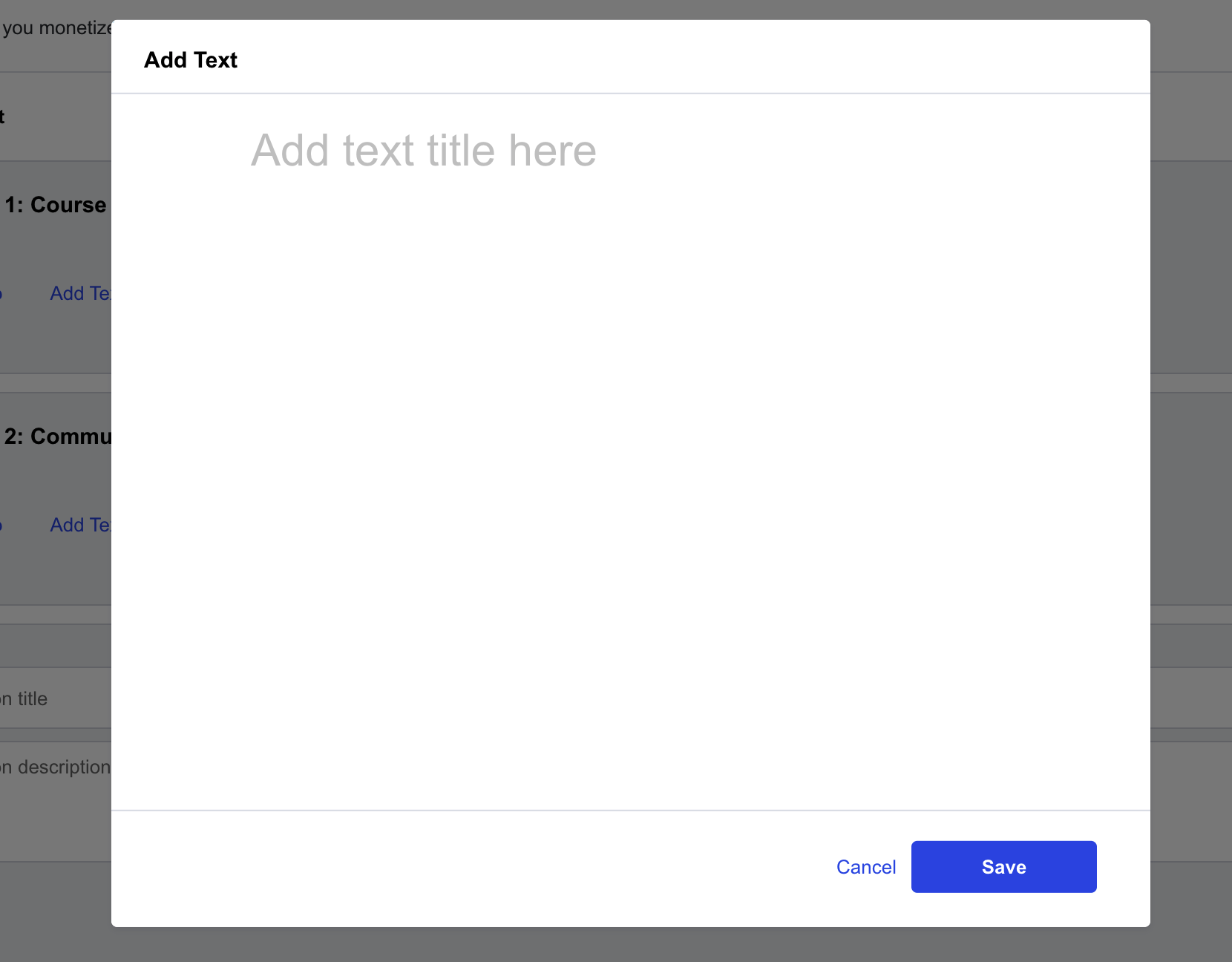 To enter your text, click right below Add text title here. You will see a plus sign on the left-hand side and a four-dot sign on the right-hand side.

Click on the plus sign to get more options for manipulating your text. In addition to plain text, you can also add tables, headings, lists, images, code, and links.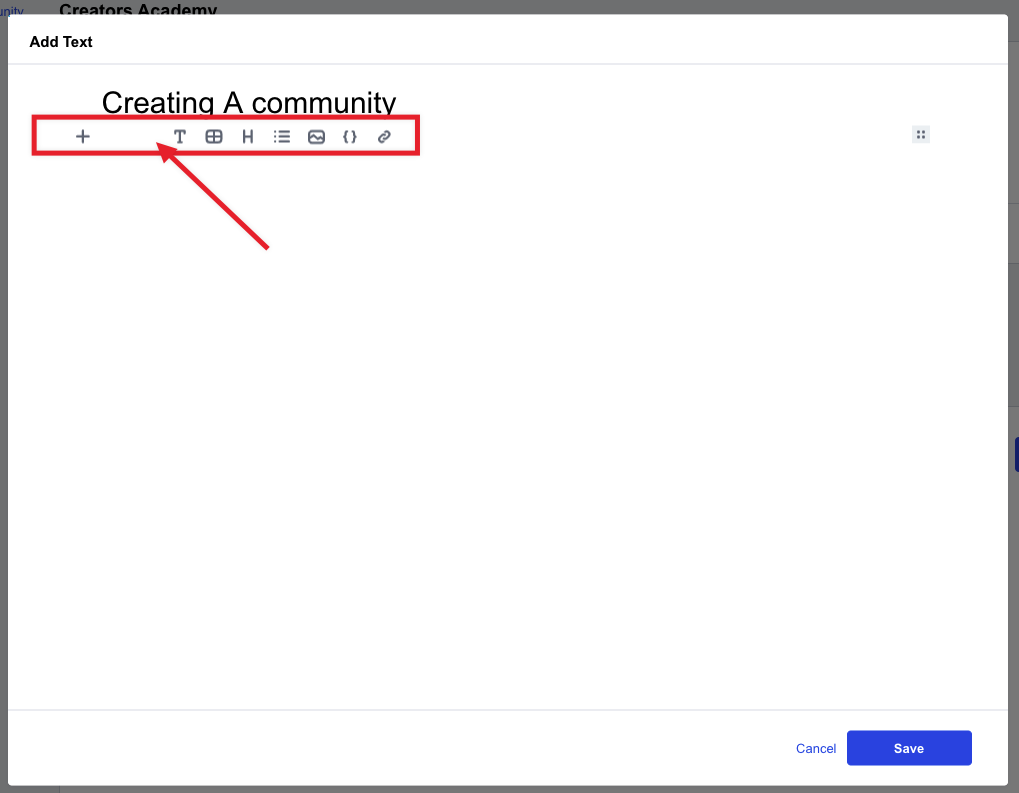 The right-hand four-dot sign allows you to tune your text. For instance, you can move it up or down or delete it by clicking on the X sign.

When you are done with your text, click on the Save button in the bottom right-hand corner.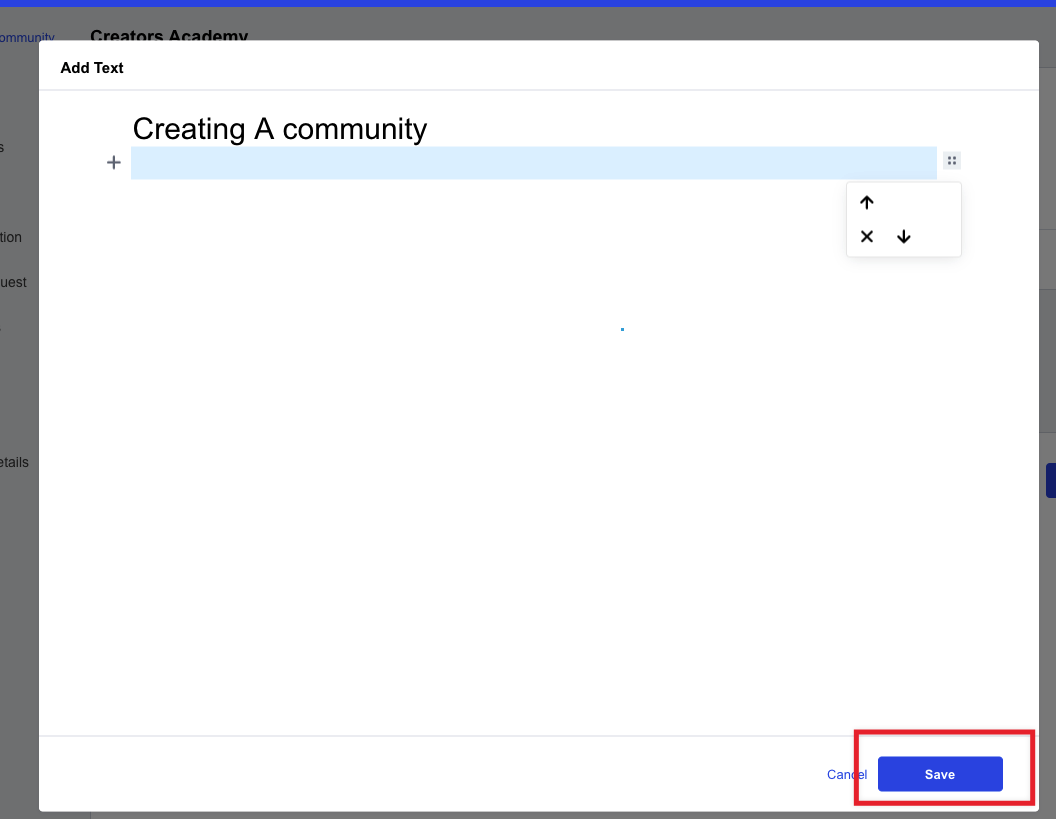 ||| Adding PDF
As for PDF files, click on Add PDF to import them.

Enter the title and description in their respective fields (PDF title and PDF description).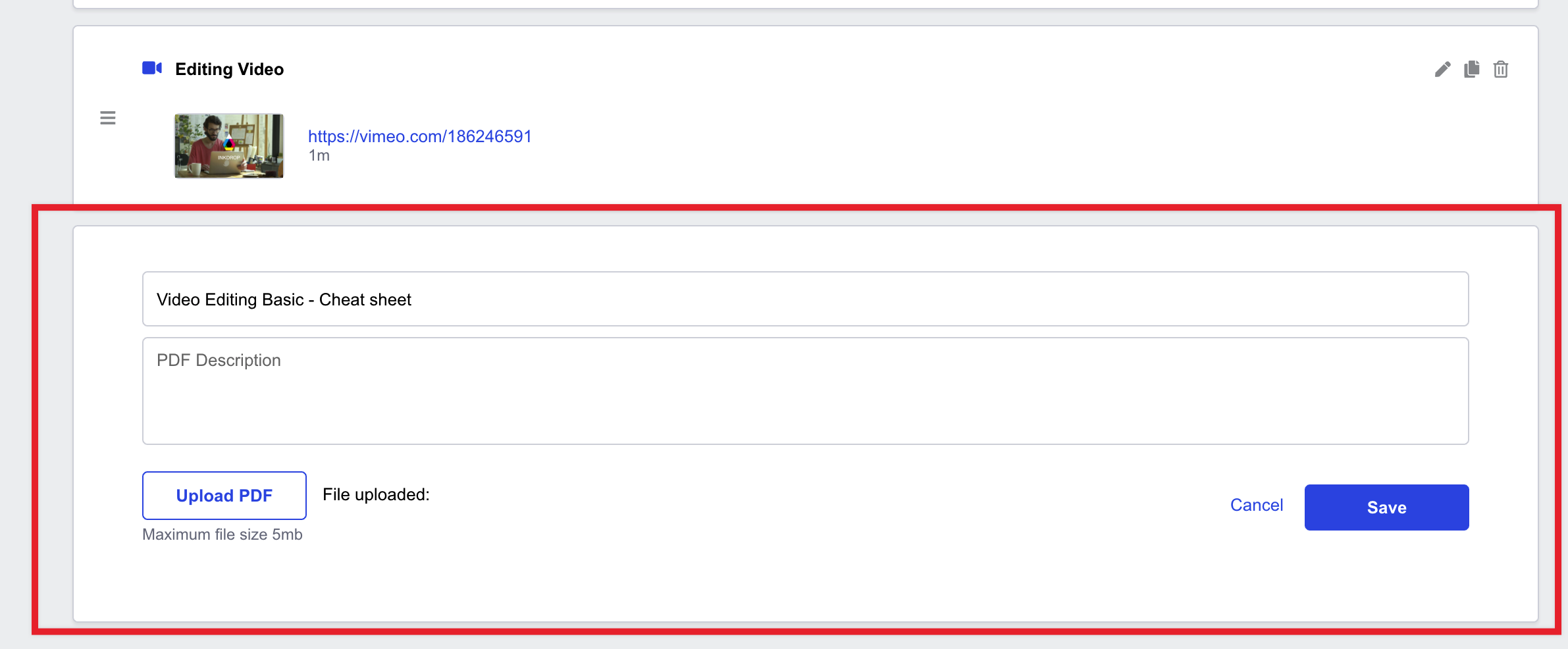 Click on Upload PDF to import your PDF file. Note that the maximum size file is 5 mb.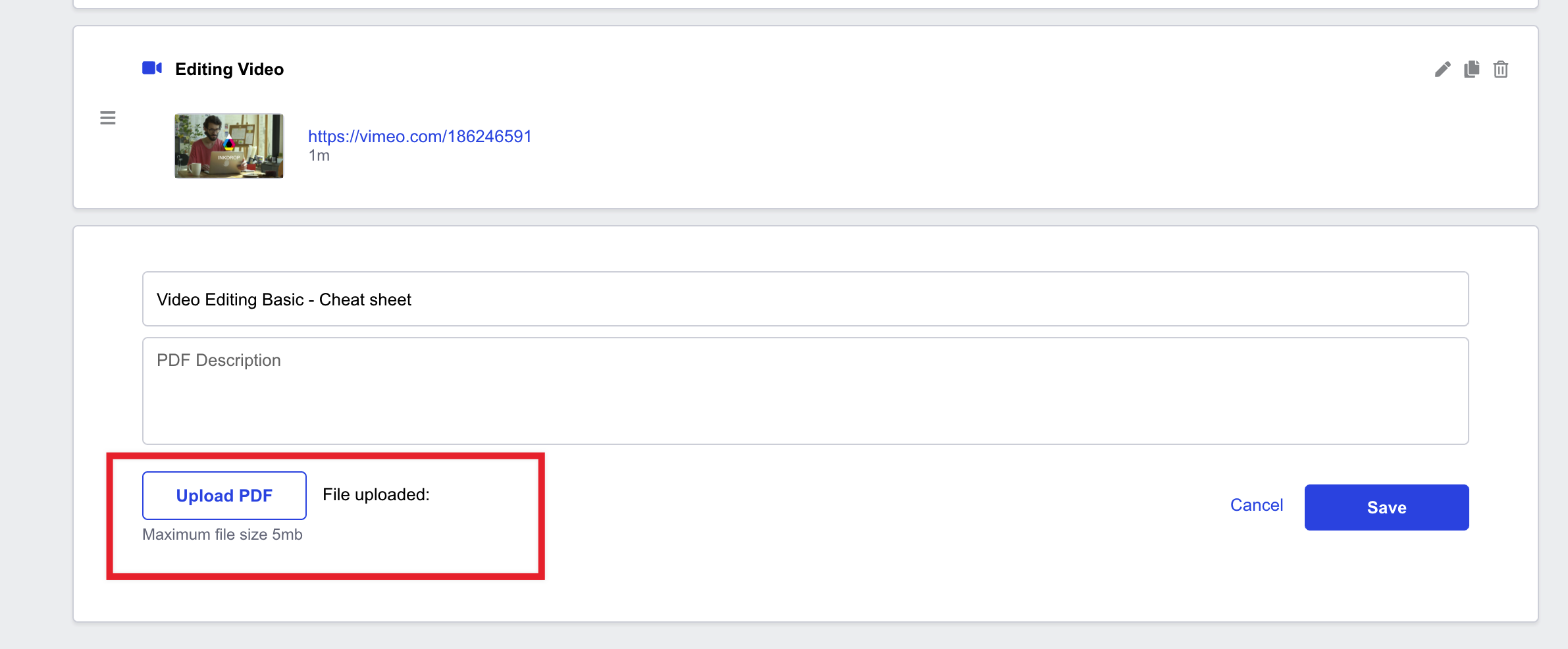 When you complete the previous three steps, click on Save to complete the action.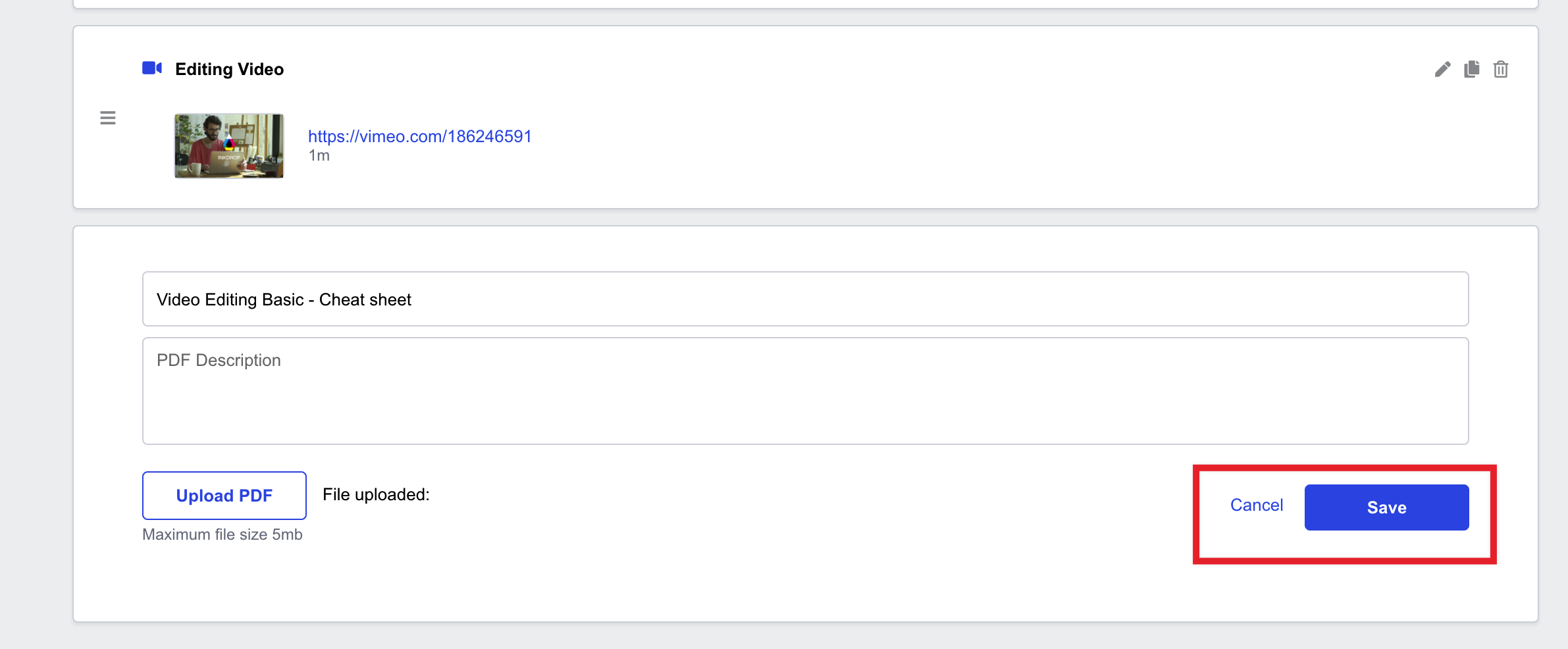 | For every new section of your course, go to Add Section again and customize it from scratch by following the previously listed steps.
Publishing Your Course
To Publish your course from the course editor click draft.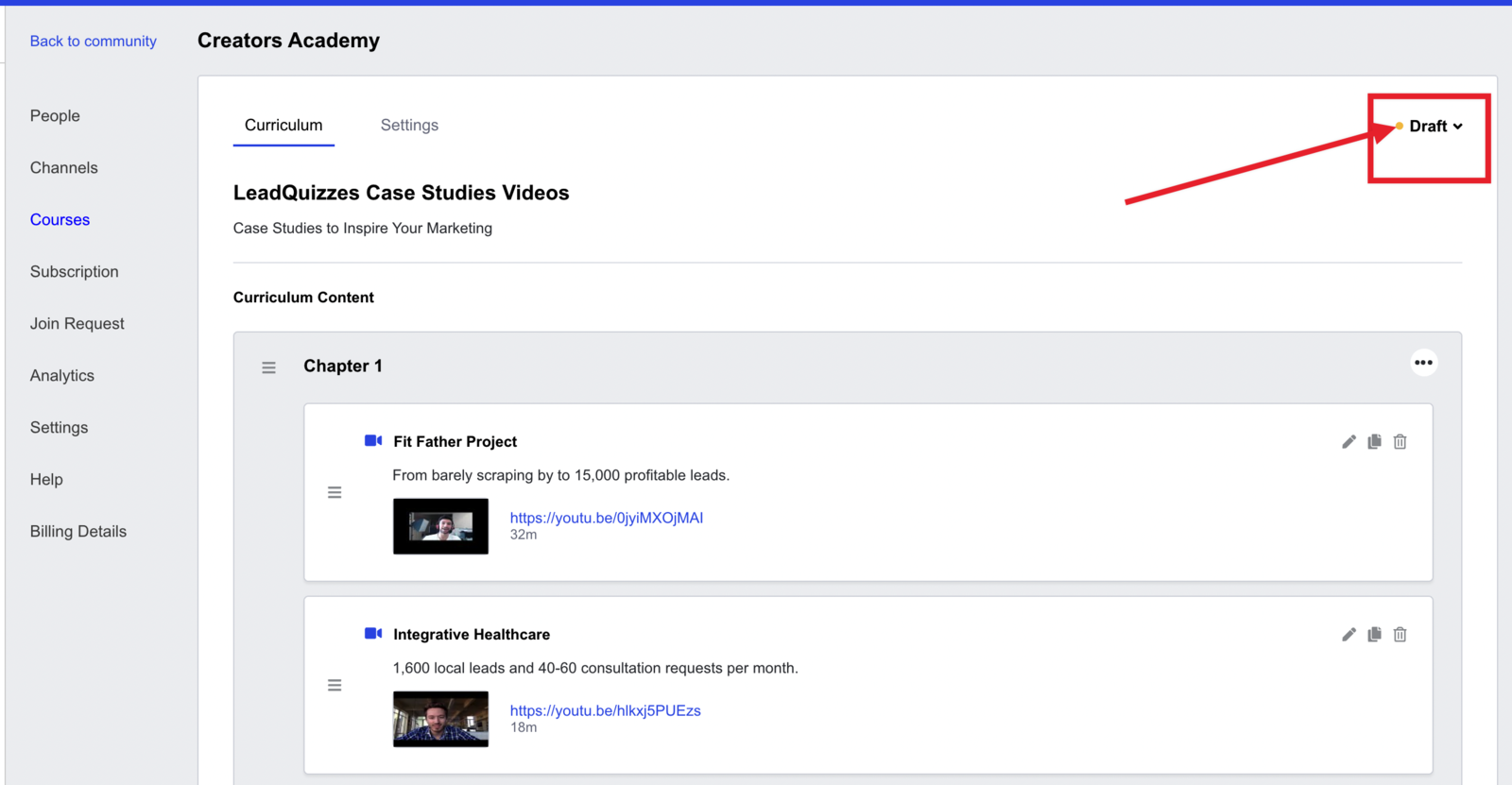 Click publish from the draft dropdown.

You can also publish your courses from the courses dashboard.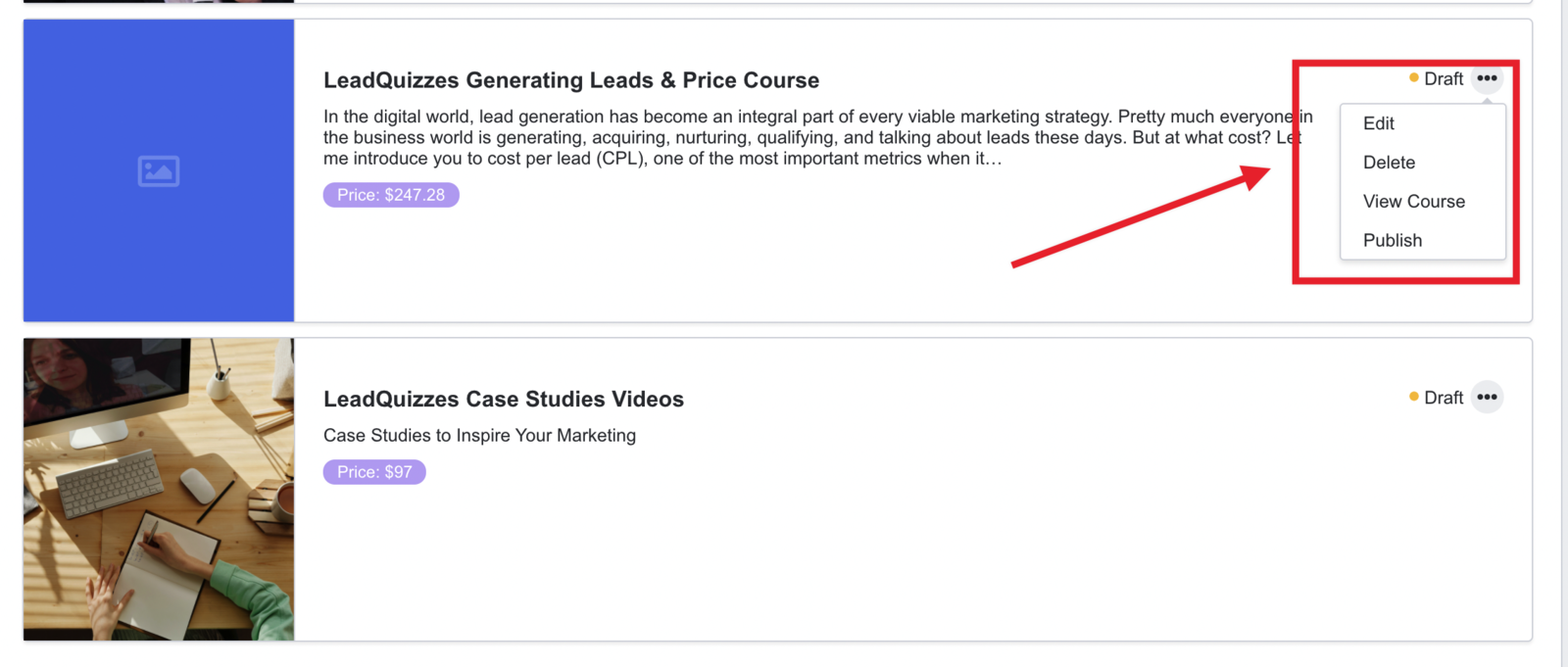 Did this answer your question?