How to Cancel My Membership Subscriptions
How to Cancel My Membership Subscriptions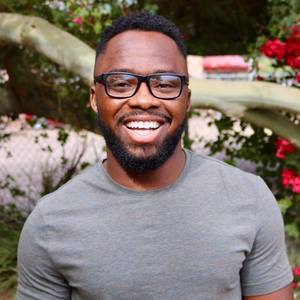 By Dornubari Vizor
updated 6 months ago
As community member, canceling your community membership subscription is a simple process. You can end your subscription in just a few clicks. Here are the steps:
Click on the Settings sign in the top right-hand corner and then** click on the Billing dashboard**.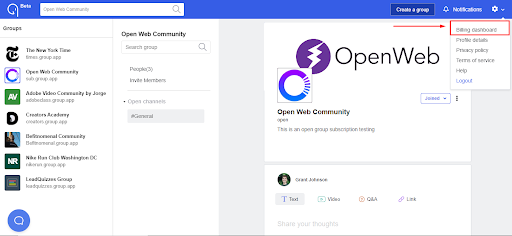 Your Billing dashboard will show all the communities that you are a member of in form of cards. Choose the community you want to leave and click on Billing details within its name.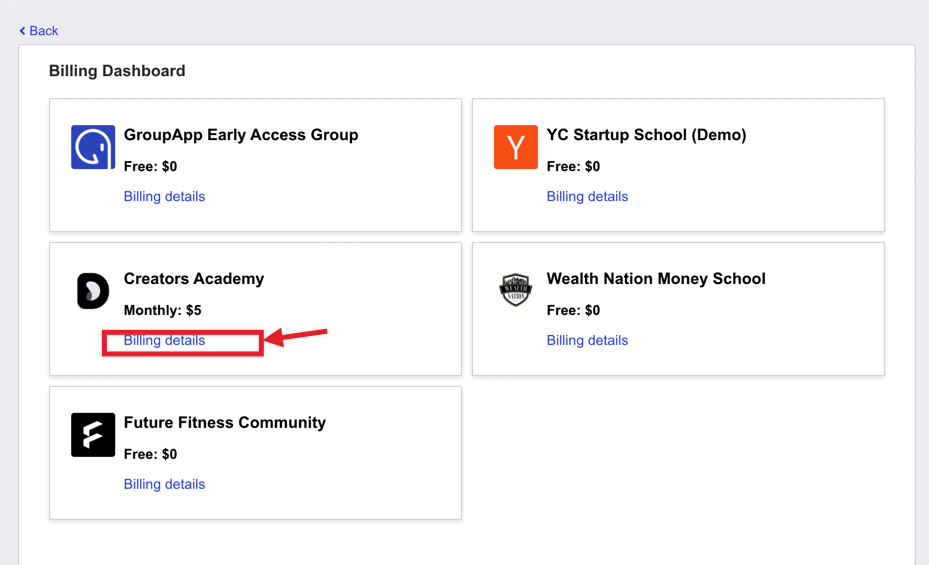 You will be taken to a new page showing all the details of your subscription. Click on Cancel Subscription below the Card info section.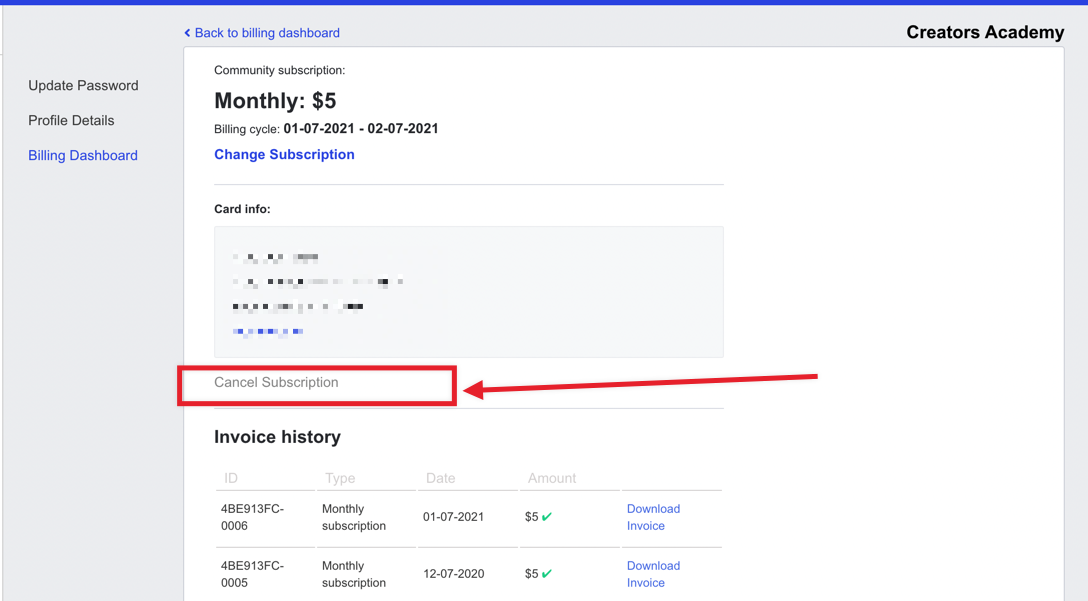 Did this answer your question?