Community Engagement Analytics Explained
Community Engagement Analytics Explained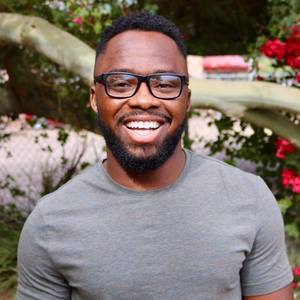 By Dornubari Vizor
updated 1 day ago
GroupApp collects data within your community, processes that information, and presents community creators with useful membership engagement metrics. You can also use community engagement analytics to get a detailed overview of your community trends.
Here's how to access community engagement analytics on GroupApp and what you can learn from them:
Click on Admin Panel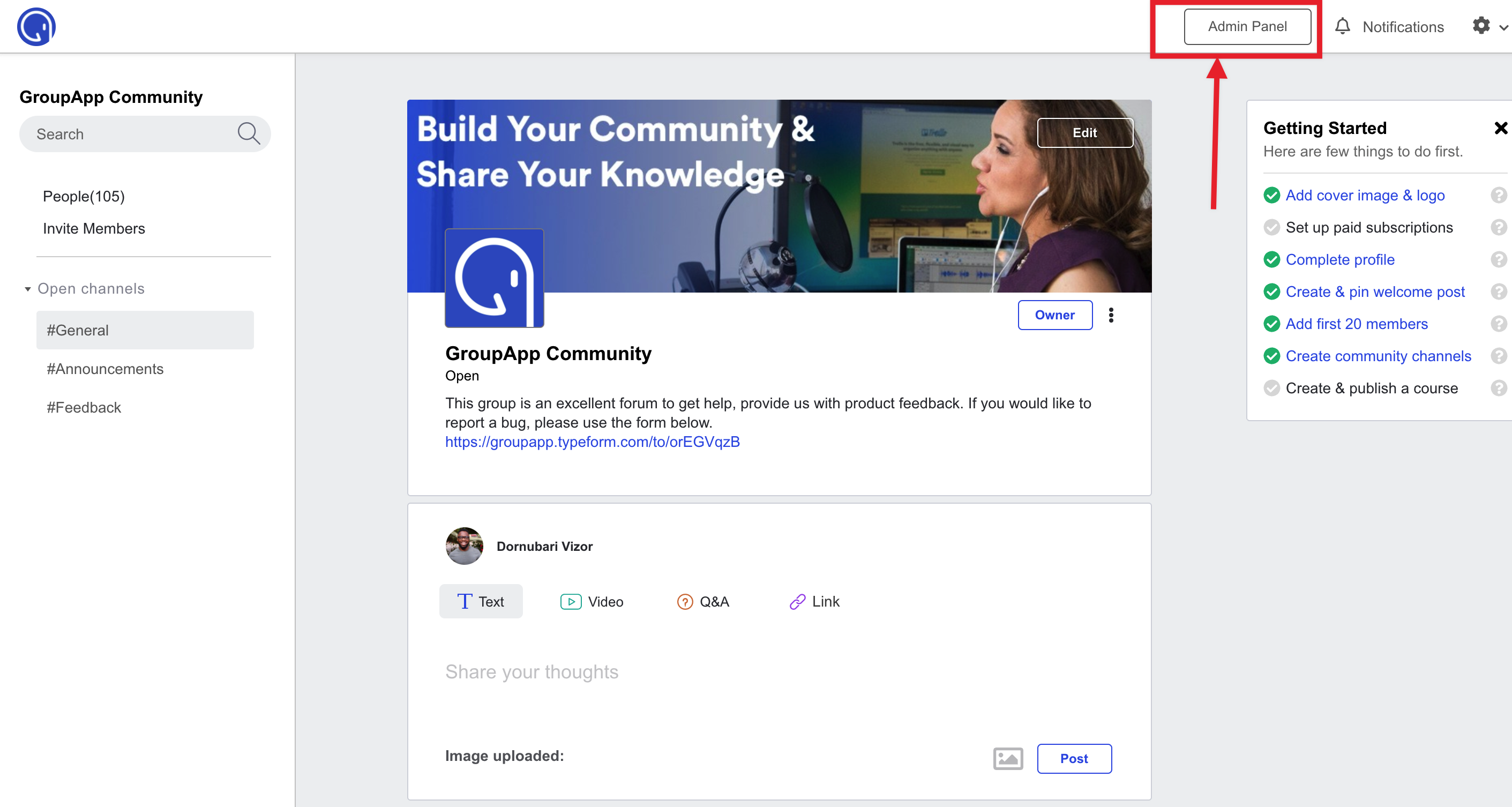 In the left-side menu click on Analytics.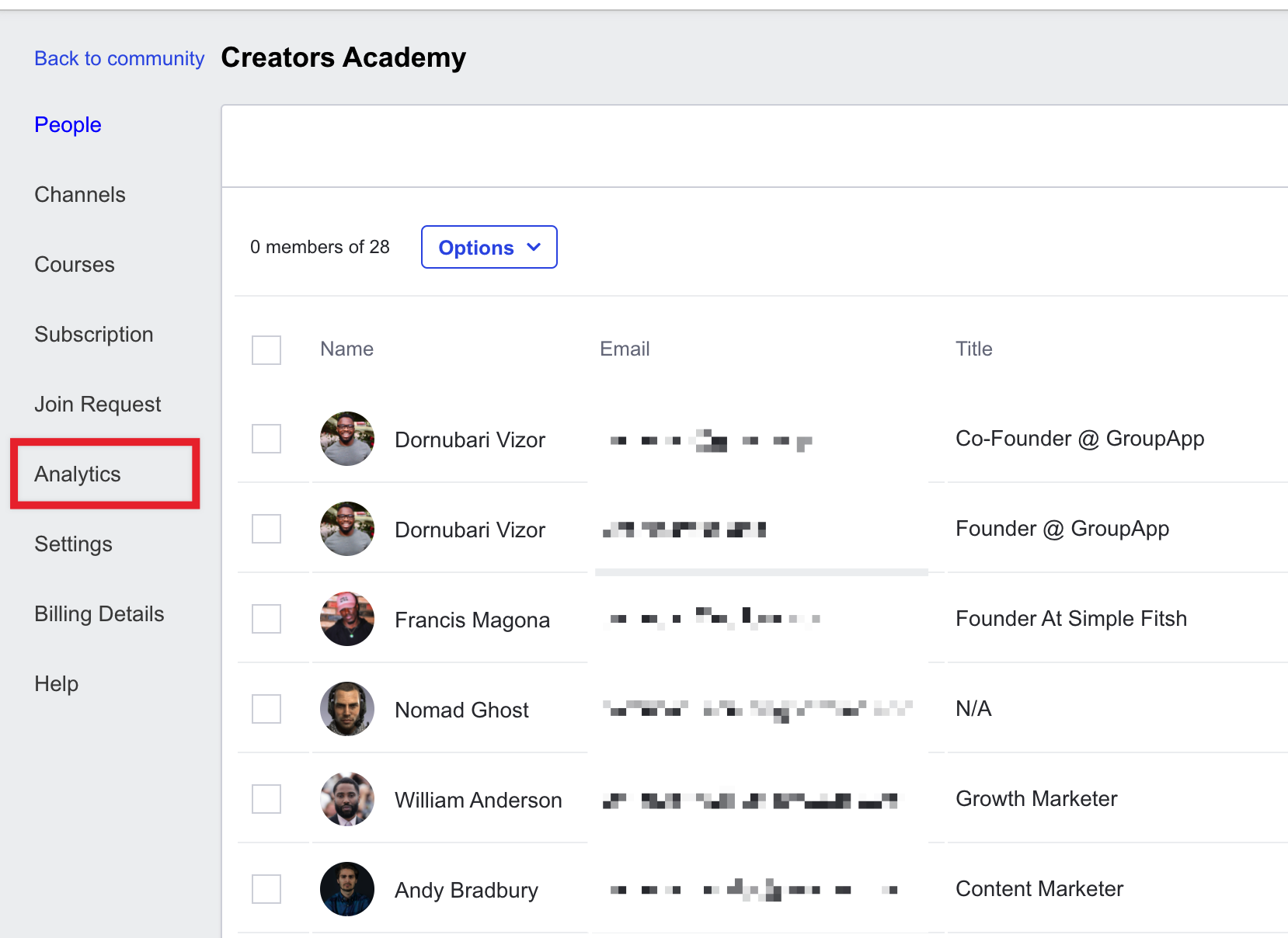 The new window will automatically open the Engagement analytics.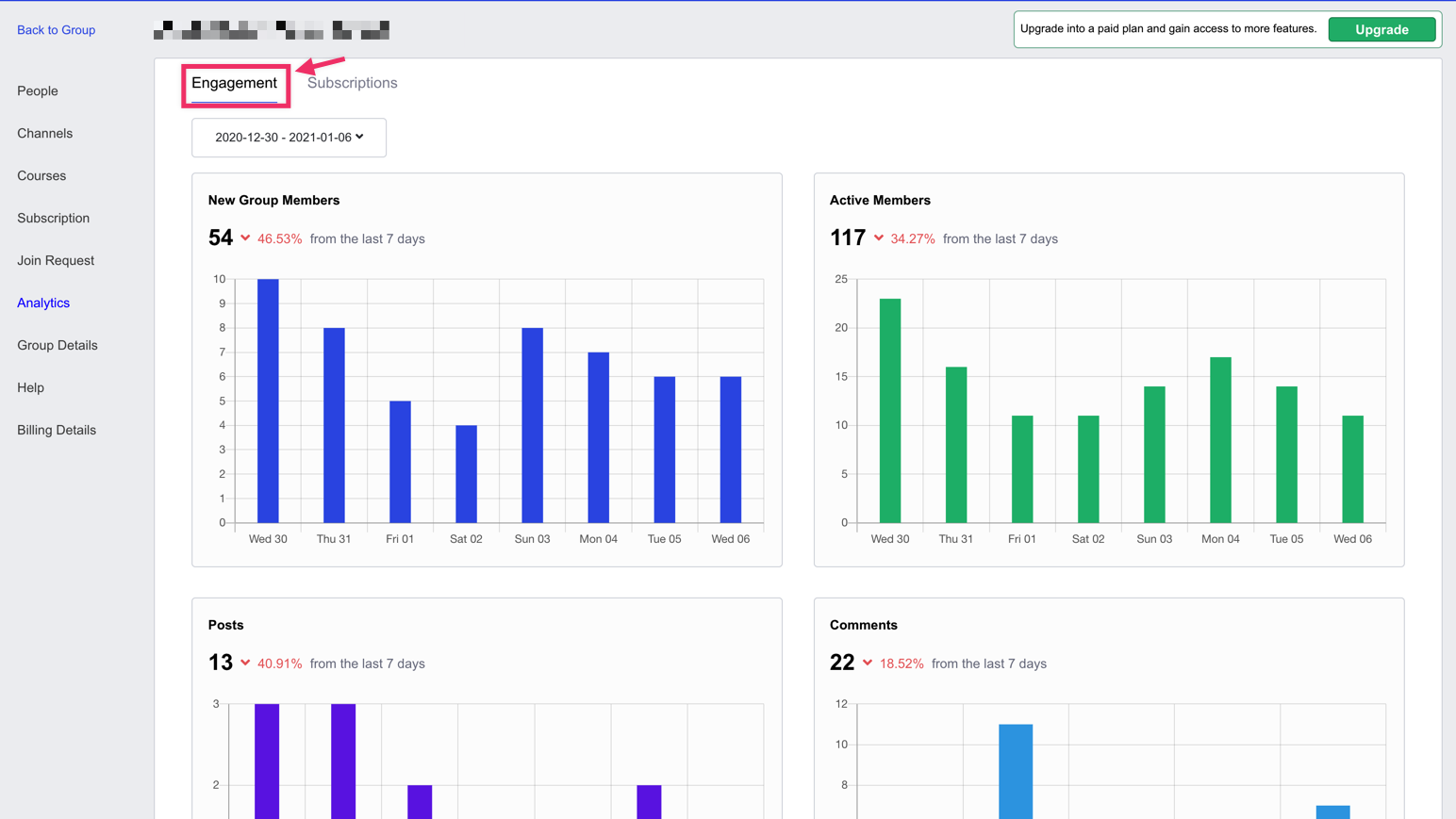 You can set the period for which you want to see the statistics. Click on the box showing the period to get a drop-down menu. You can choose to see the analytics for that particular day, the last seven, 28, or 60 days, or you can custom the period by clicking on Custom Date.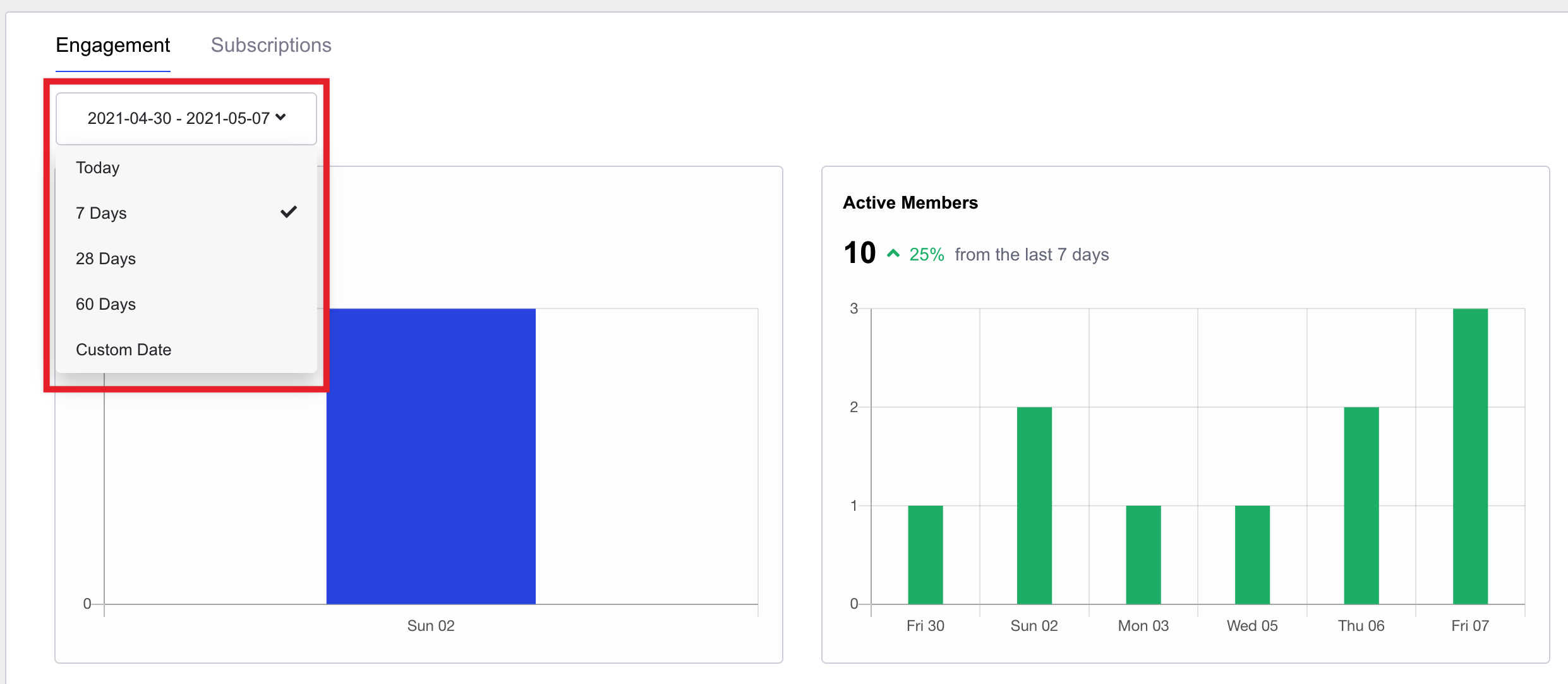 The first section shows you how many new members have joined your community in the last seven days (or any period that you have chosen).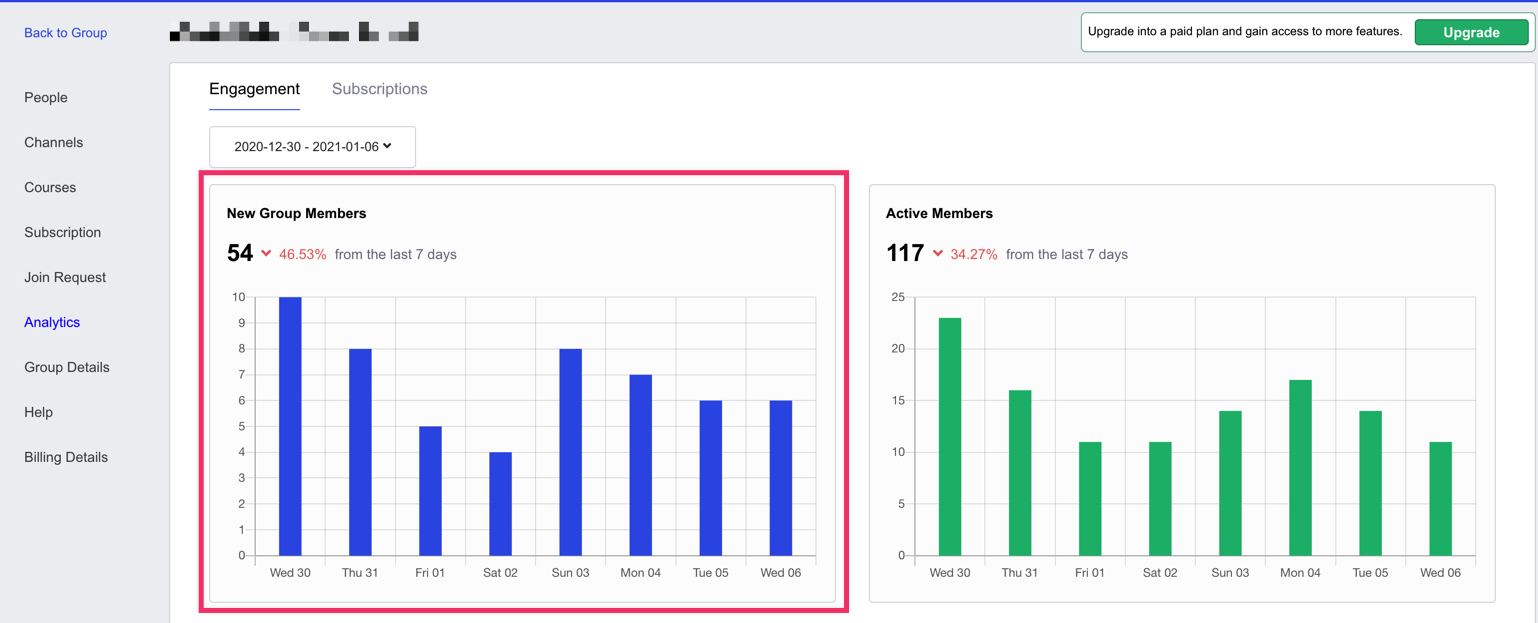 Next, you can see how many members were active each day during the given period.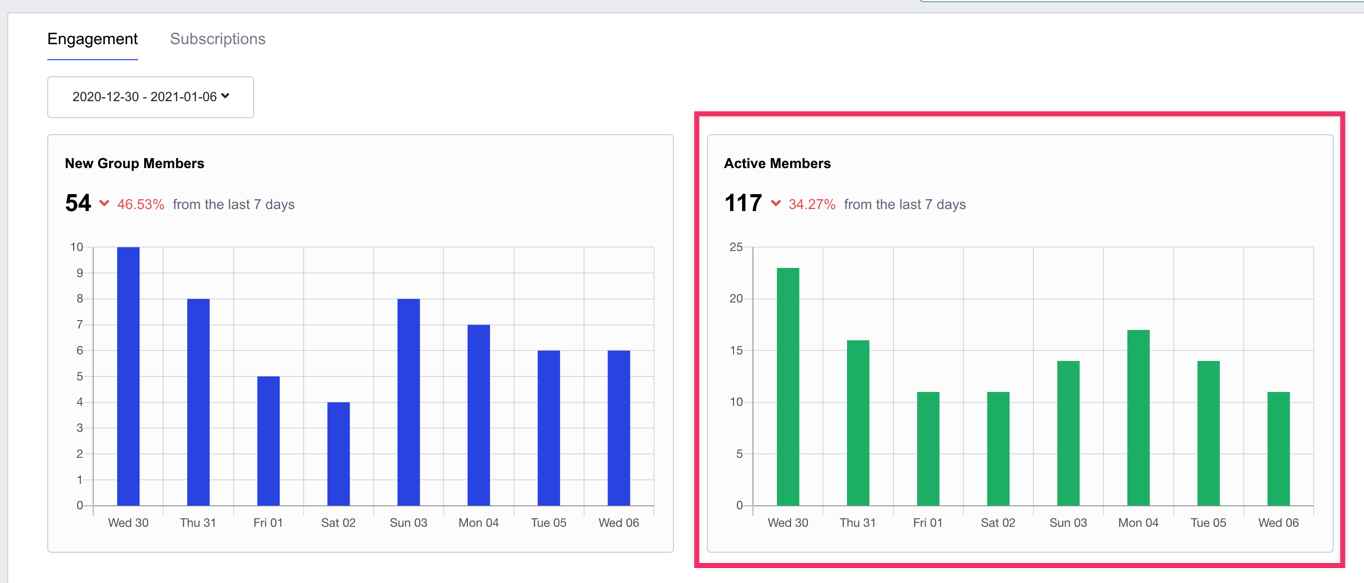 When you scroll down, you will see the number of posts created in the given period.

In the bottom right corner, you can check how many comments were left within your community during the given period.

Did this answer your question?