Community Subscription Analytics Explained
Community Subscription Analytics Explained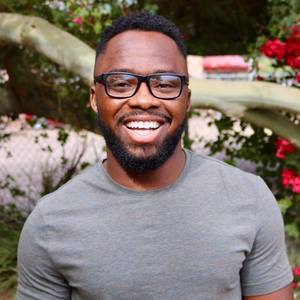 By Dornubari Vizor
updated 6 days ago
GroupApp from your Stripe account, and presents community creators with useful subscription analytics. You can also use subscription analytics to get a detailed overview of your community revenue trends.
Here's how to access community subscription analytics on GroupApp and what you can learn from them:
Click on Admin Panel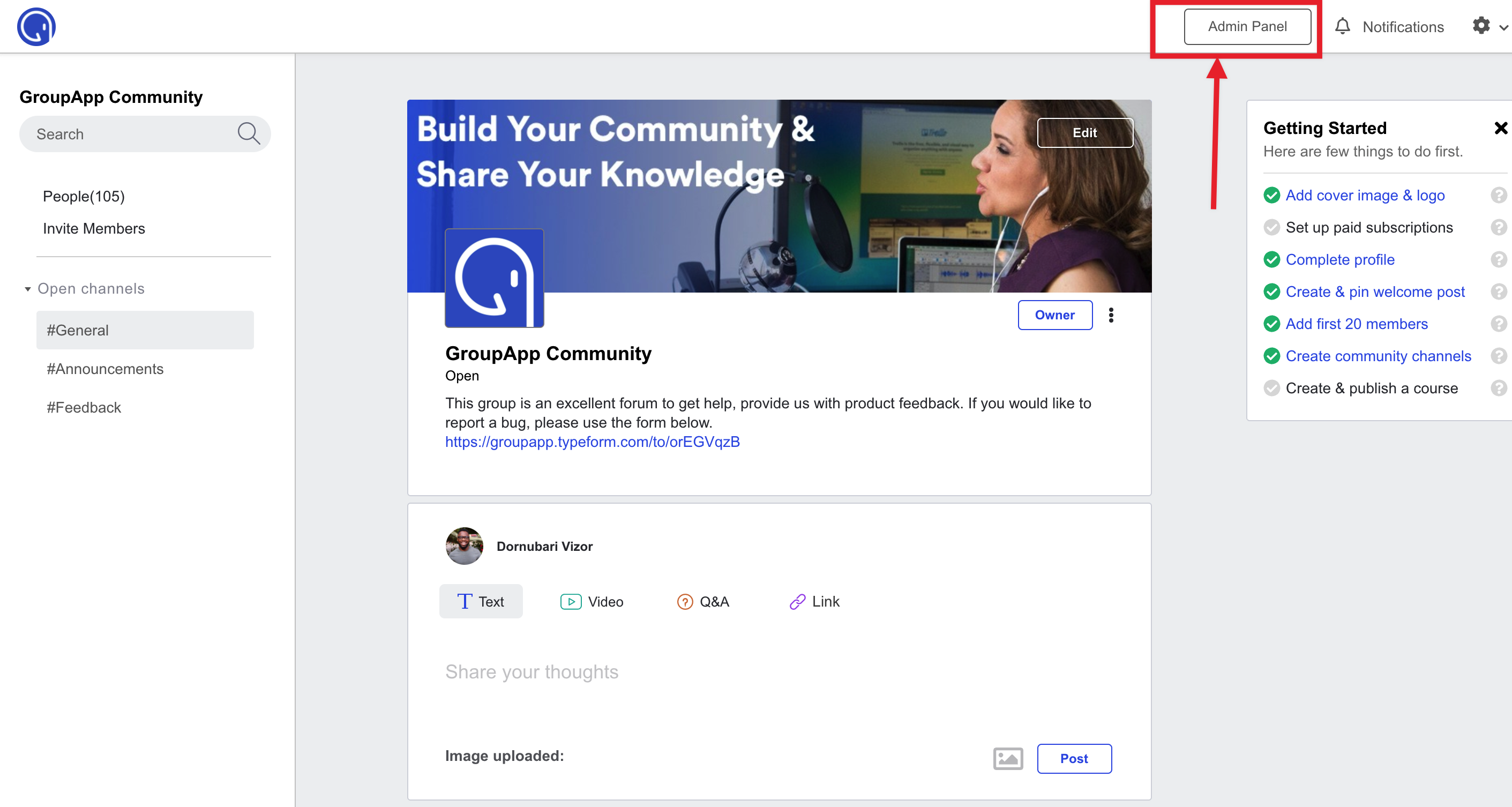 In the left-side menu click on Analytics.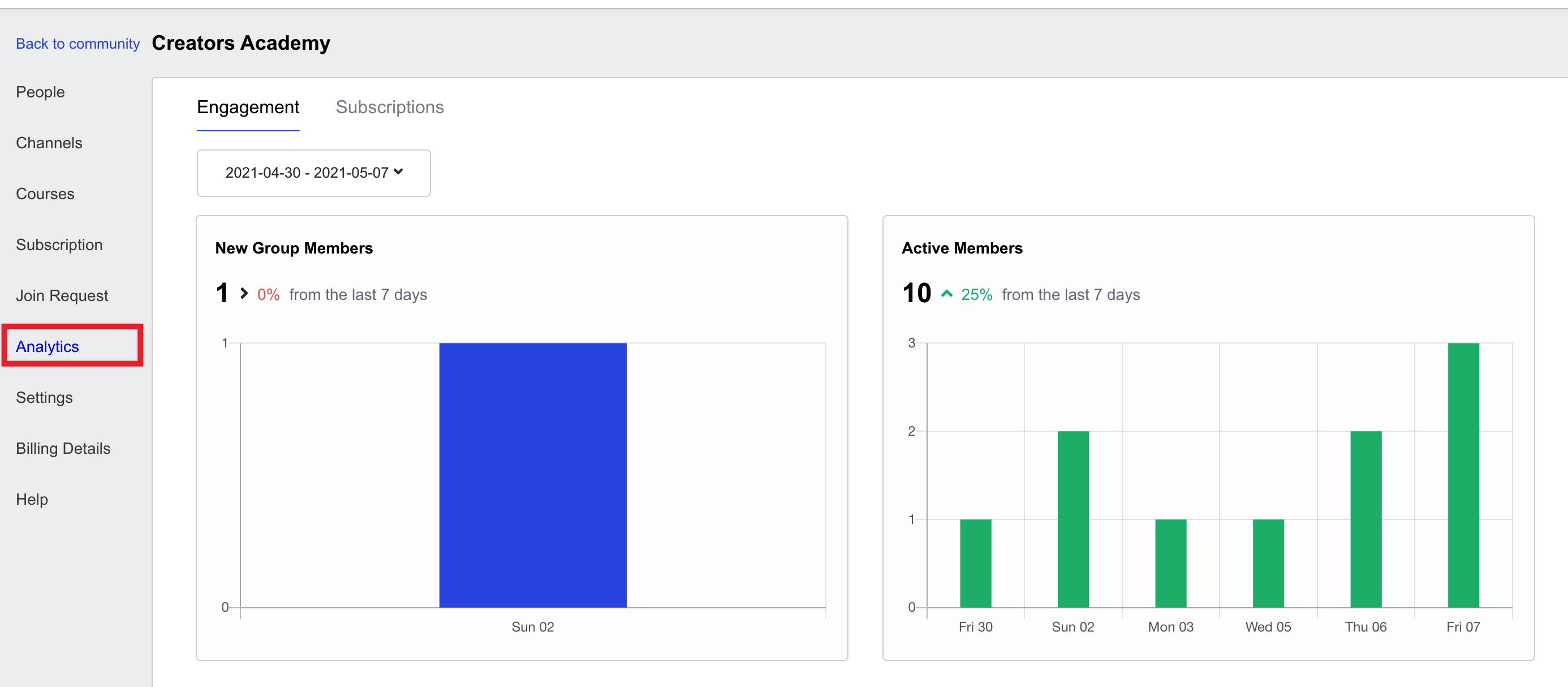 Right next to the engagement tab click subscriptions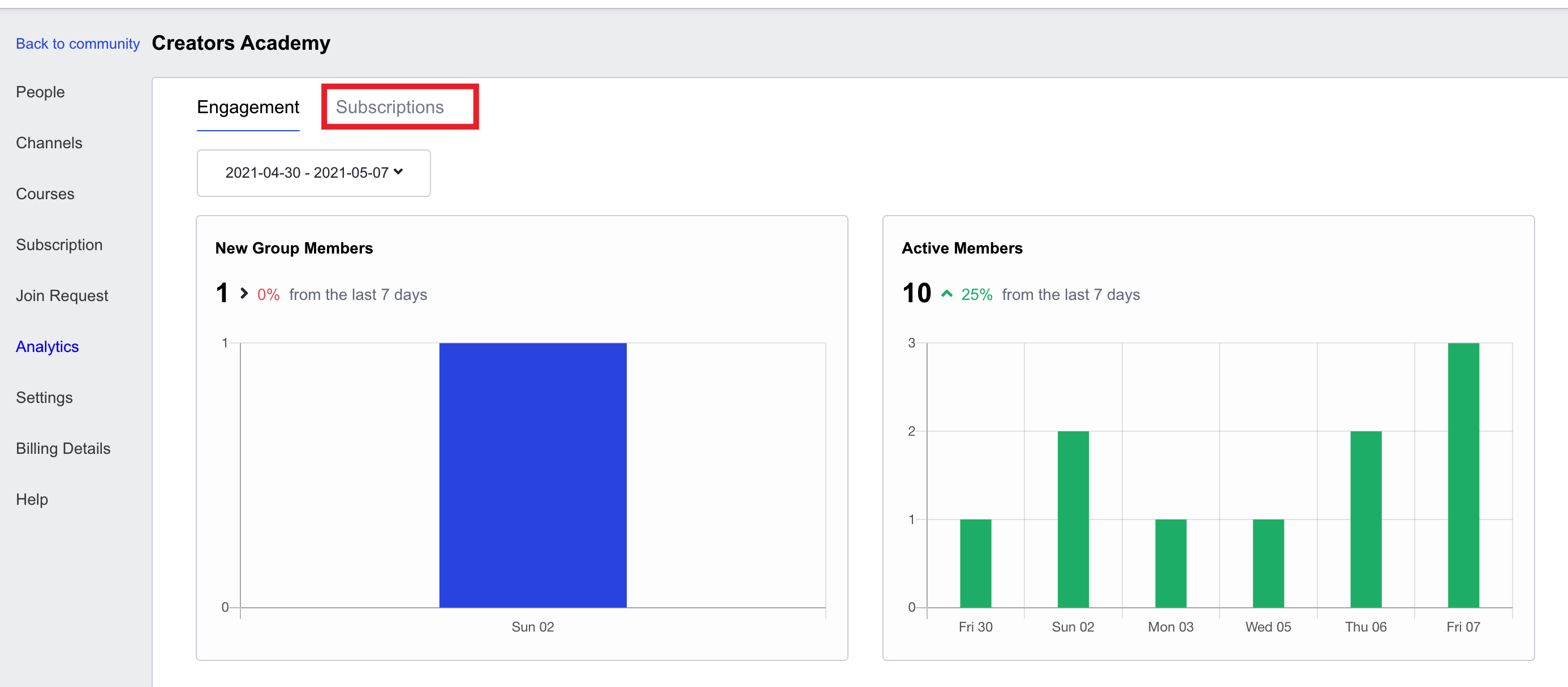 You will get a graph showing the Subscription Revenue earned during a given period. You can choose whether you want to see your revenue in the last six months, year, or your all-time revenue.
||| Note that monthly subscriptions are in light blue, while yearly subscription revenue is in dark blue.
Scroll down to see the Subscription Breakdown. Here you can see more precise figures, including paid cancellations, monthly subscribers, yearly subscribers, and total subscribers.
You also get to see your revenue before fees, how much GroupApp collected for transaction fees and your revenue after these fees. The last column shows any refunds obtained from your community members.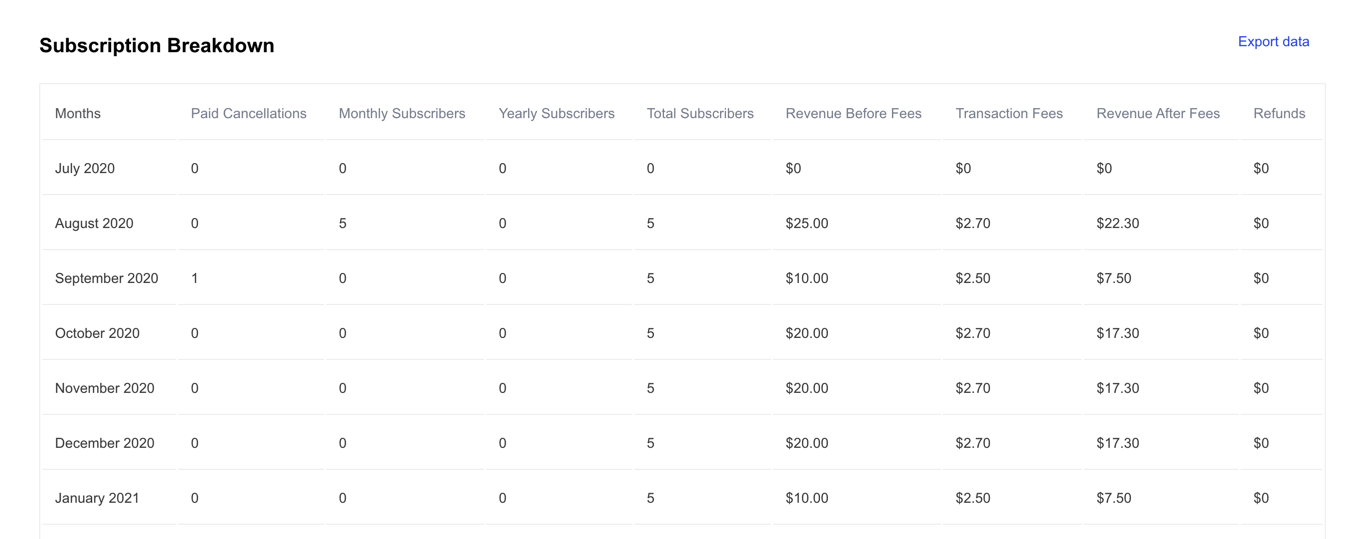 Finally, you can export the analytics by clicking on Export data in the top right-hand corner of the Subscription breakdown section.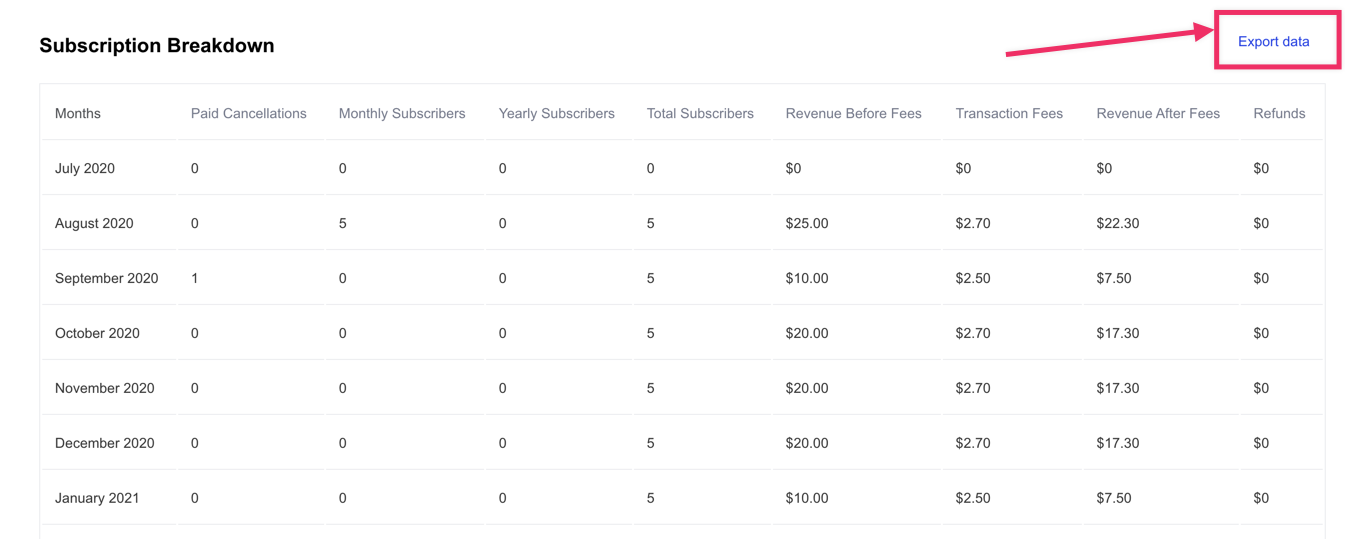 Did this answer your question?