How to Set Up Membership Subscriptions
How to Set Up Membership Subscriptions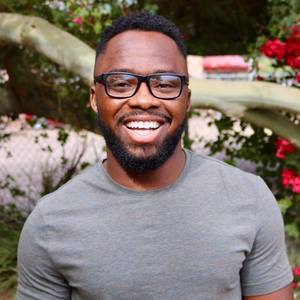 By Dornubari Vizor
updated 3 months ago
When you build your community on GroupApp, you can set up membership subscriptions in a couple of steps. These are the steps to take:
Click on the Admin Panel button.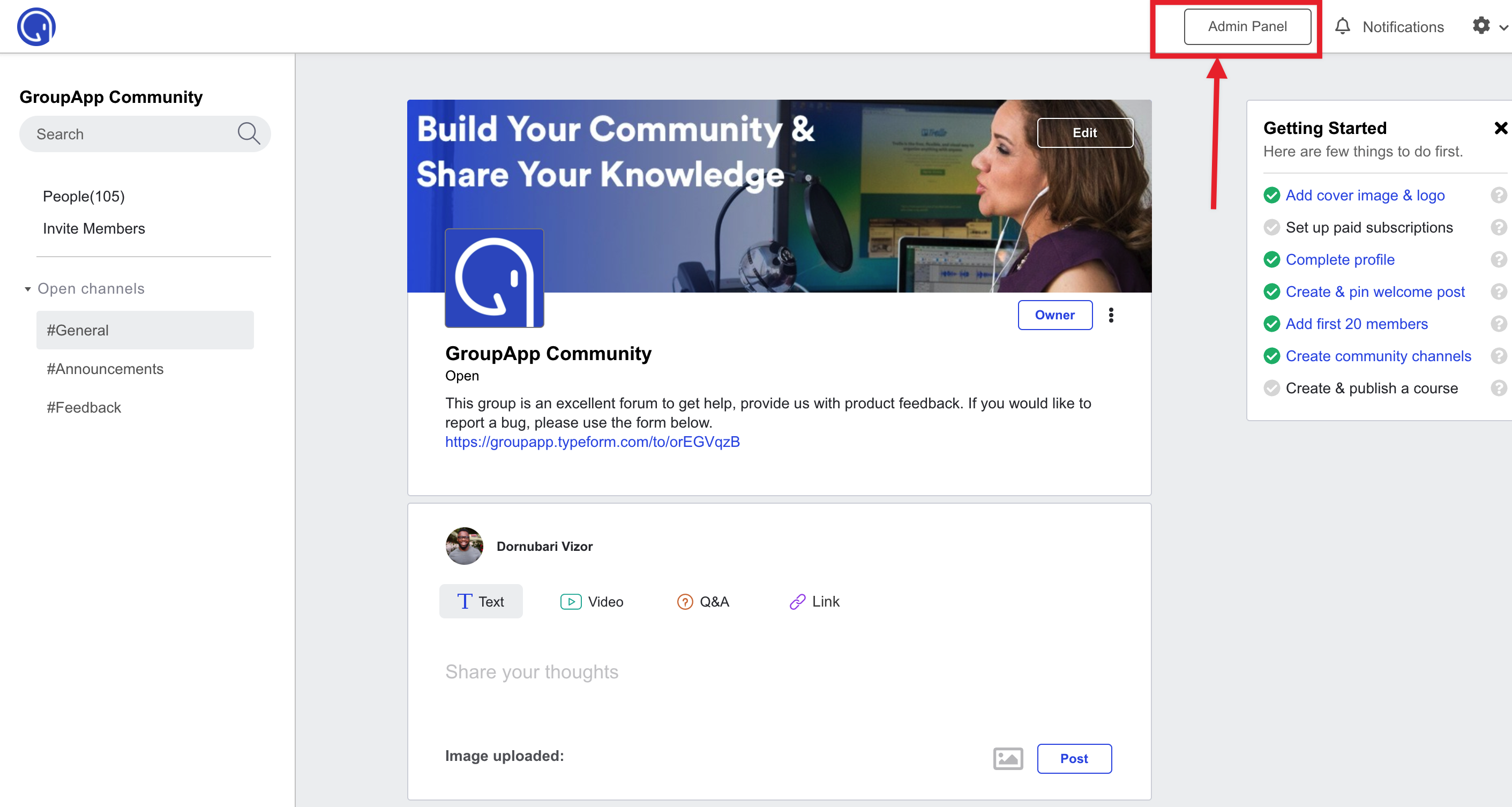 When you open the Admin panel, you will get a list of options to choose from. Click on Subscription.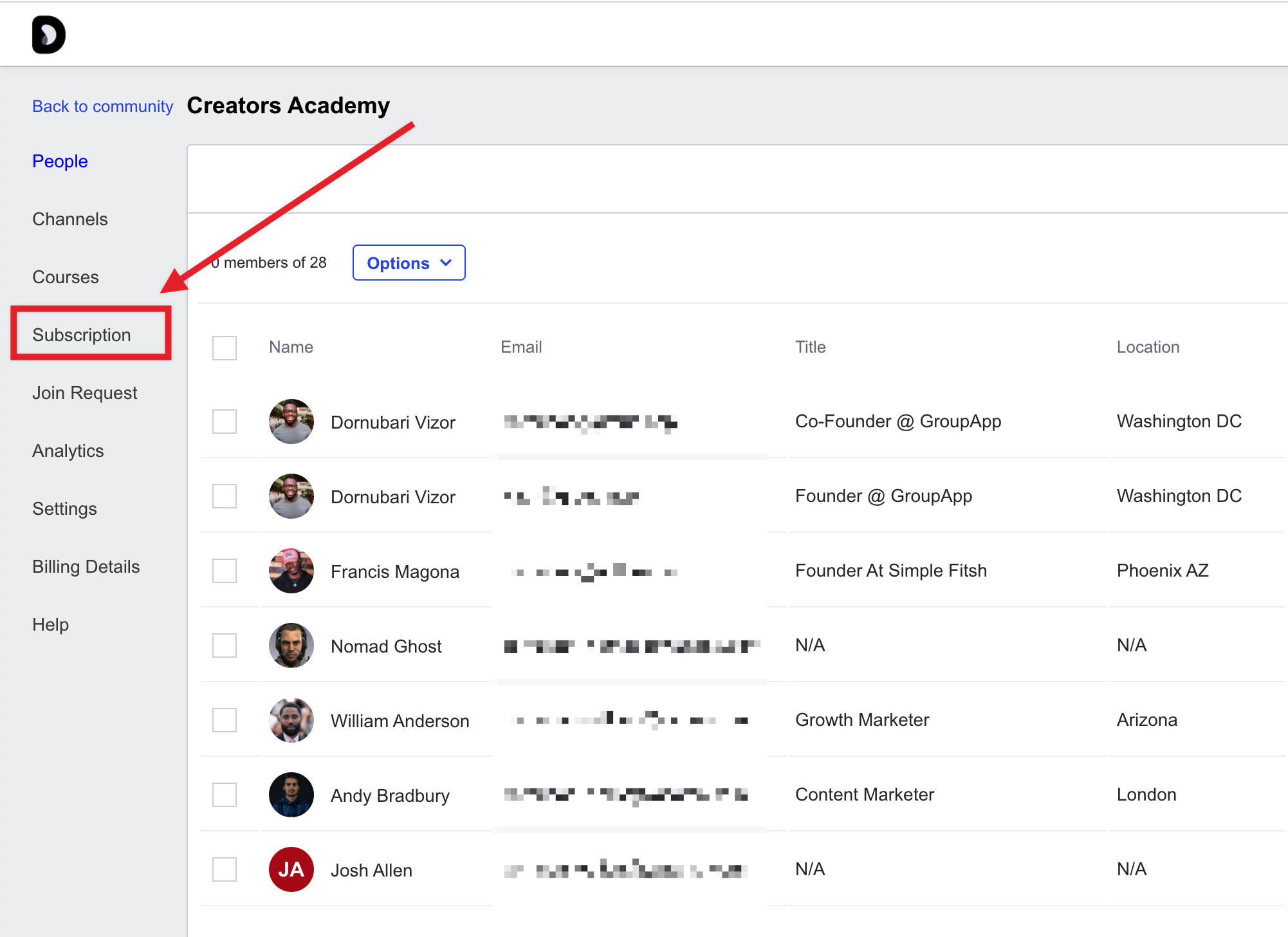 Click on the Connect with Stripe button.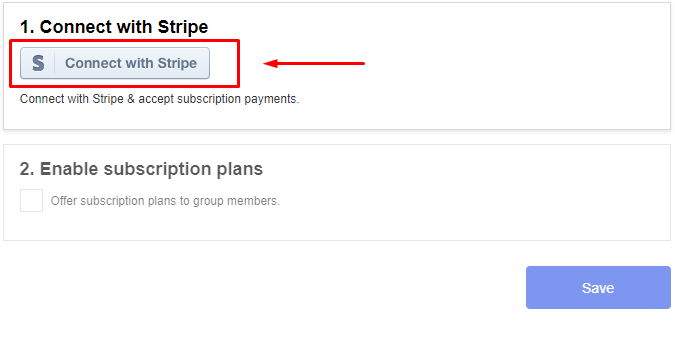 ||| When you click on Connect with Stripe, you will be taken to a new window where you need to enter all your billing information. If you already have an existing Stripe account, you can log in without going through this process.
After you get a confirmation that you have connected your Stripe account successfully, you will be taken back to the Subscription settings. Check the box under Enable subscription plans to offer subscription plans to all your community members.

When you check the box, a third block of settings will appear, allowing you to tailor your membership plans to your particular needs. Choose between free, monthly, quarter, yearly, one-time payment or include all five. You also include a trial period for your membership subscriptions.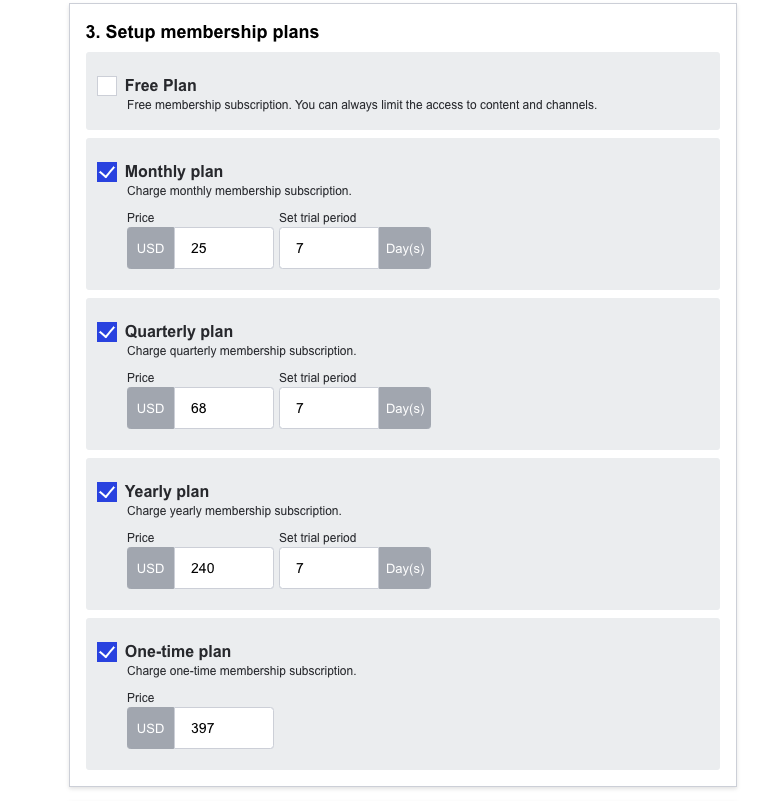 Make sure to check the box next to each plan in order to enable it and have it visible to your community members as a subscription plan.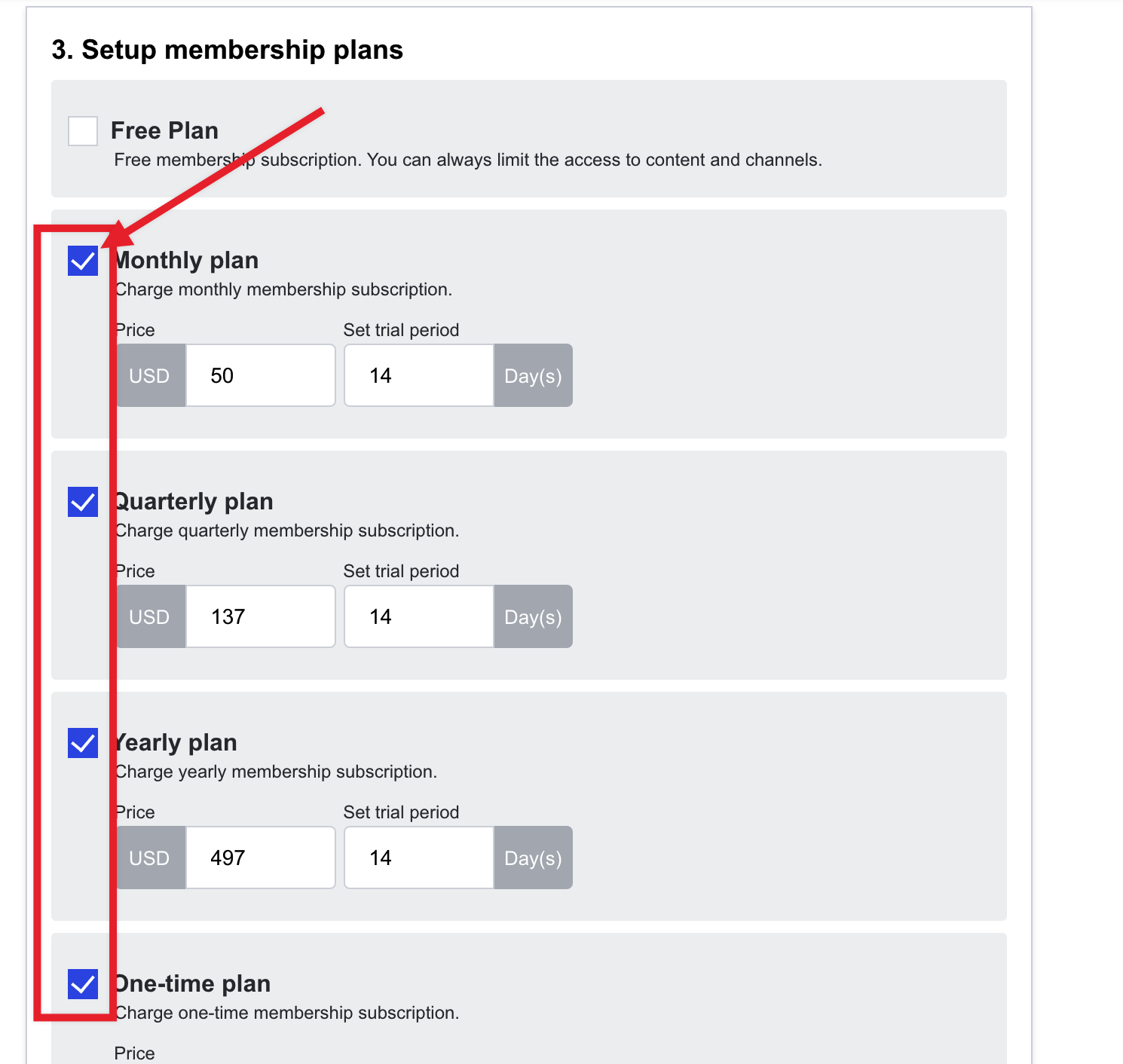 When you set up your membership plan, move on to the fourth block of settings. These allow you to inform your community members of the benefits they get for subscribing to a membership subscription plan.
Click on Add another to add more benefits.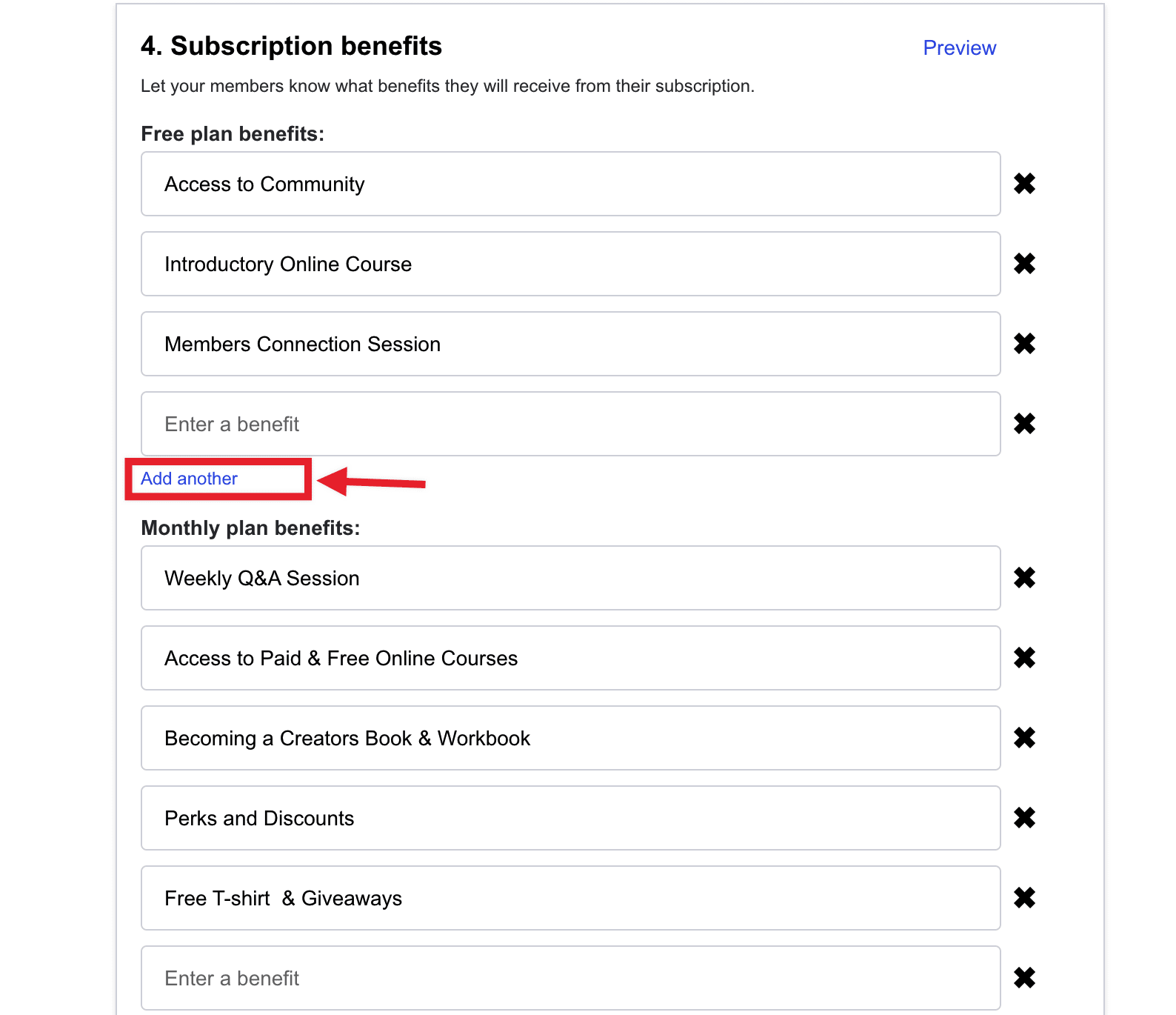 ||| Note: You can always preview your settings before saving them by clicking on Preview in the top right corner.
Once you are done with all the settings, click on the blue Save button in the right corner.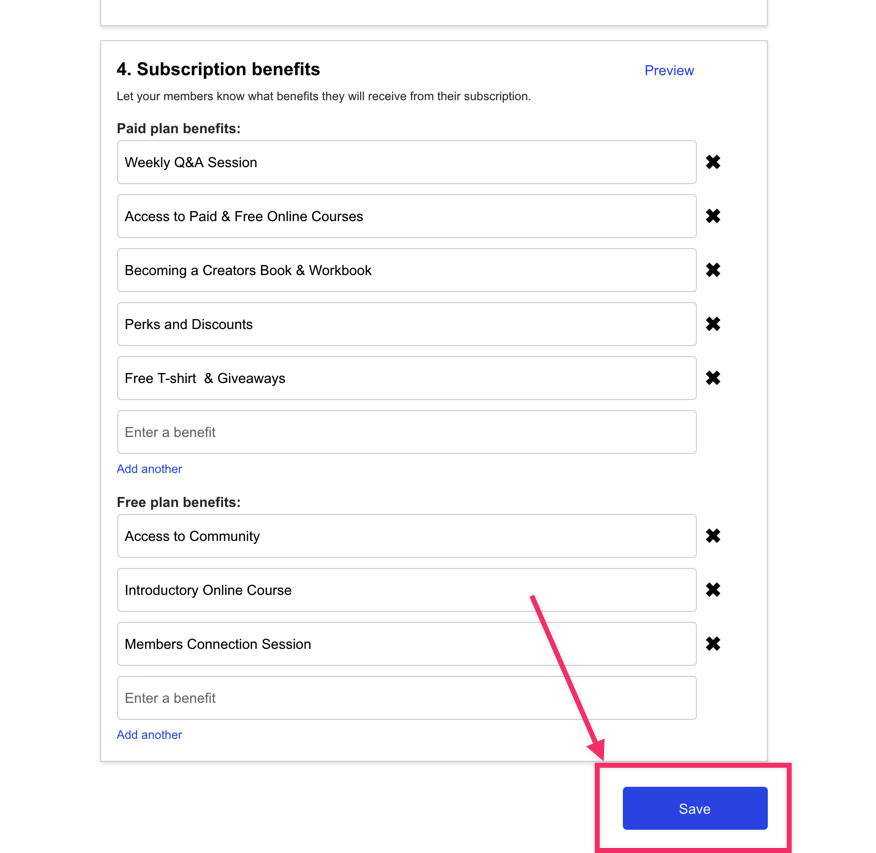 Did this answer your question?