How to Invite Members to Invite Only Channels
How to Invite Members to Invite Only Channels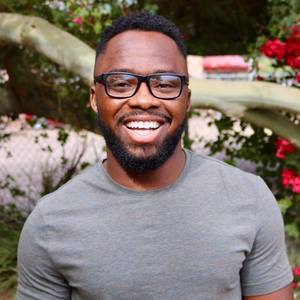 By Dornubari Vizor
updated 3 months ago
Invite-only channels are created by admins when they want to post exclusive content that only invited members can have access to. When you create this type of channel, inviting members to join it can be done in a few steps. Here's what you need to do:
Click on Admin Panel.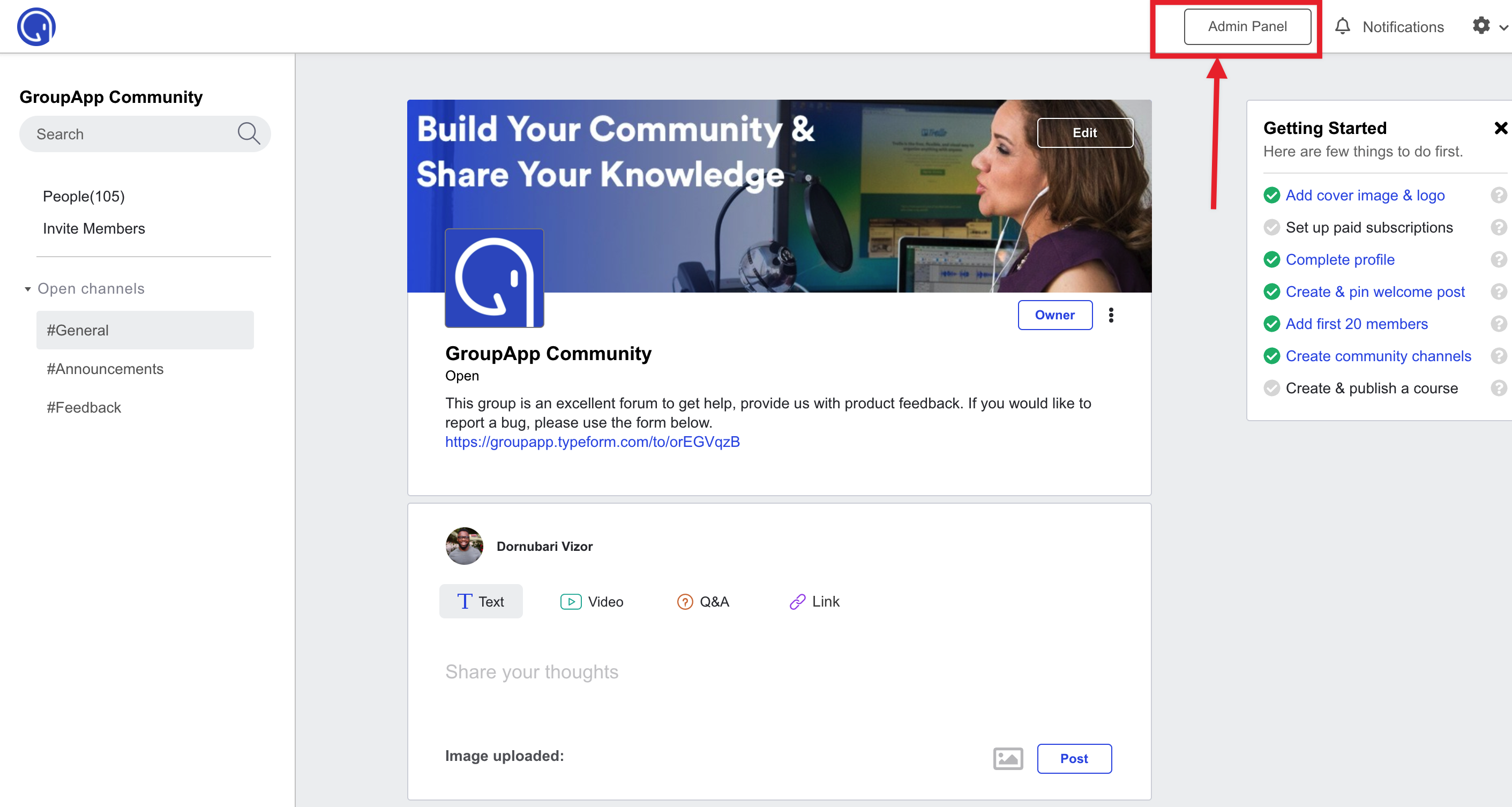 Next, you click on Channels.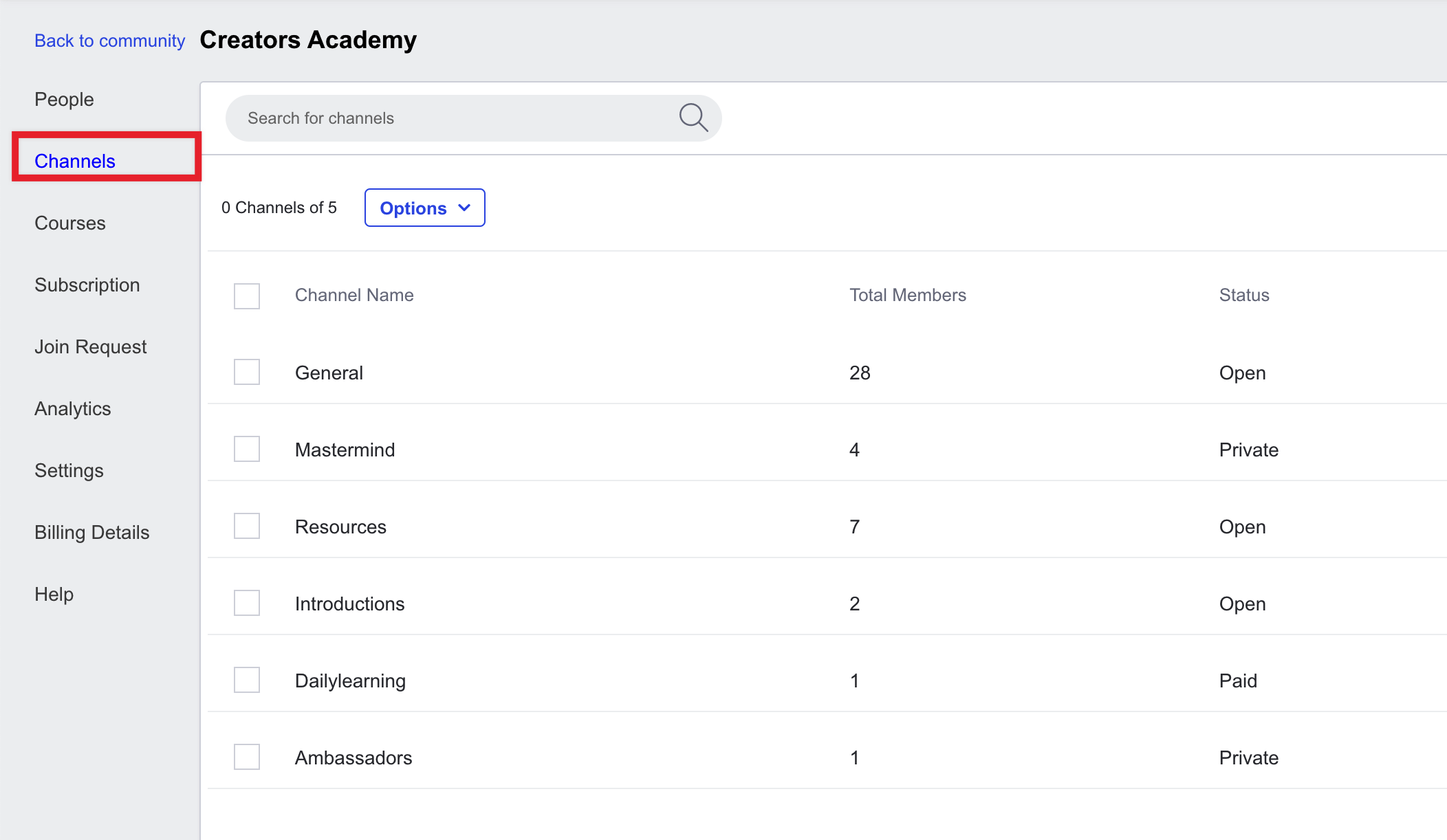 You will get a list of all your channels on the right-hand side. Check the Status column to find the private ones.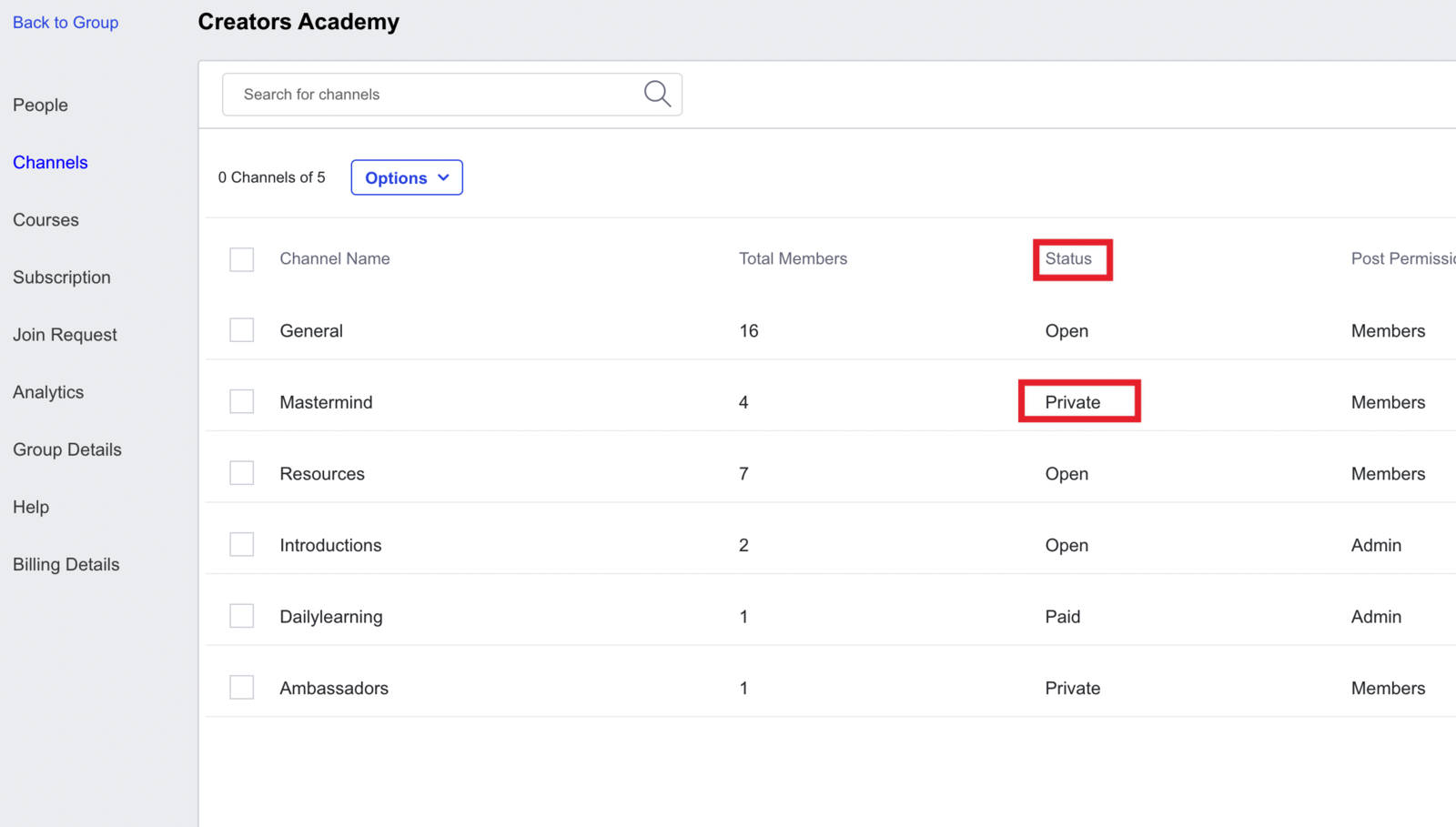 When you find the private channel to which you want to invite new members, check the box right next to the name of that channel.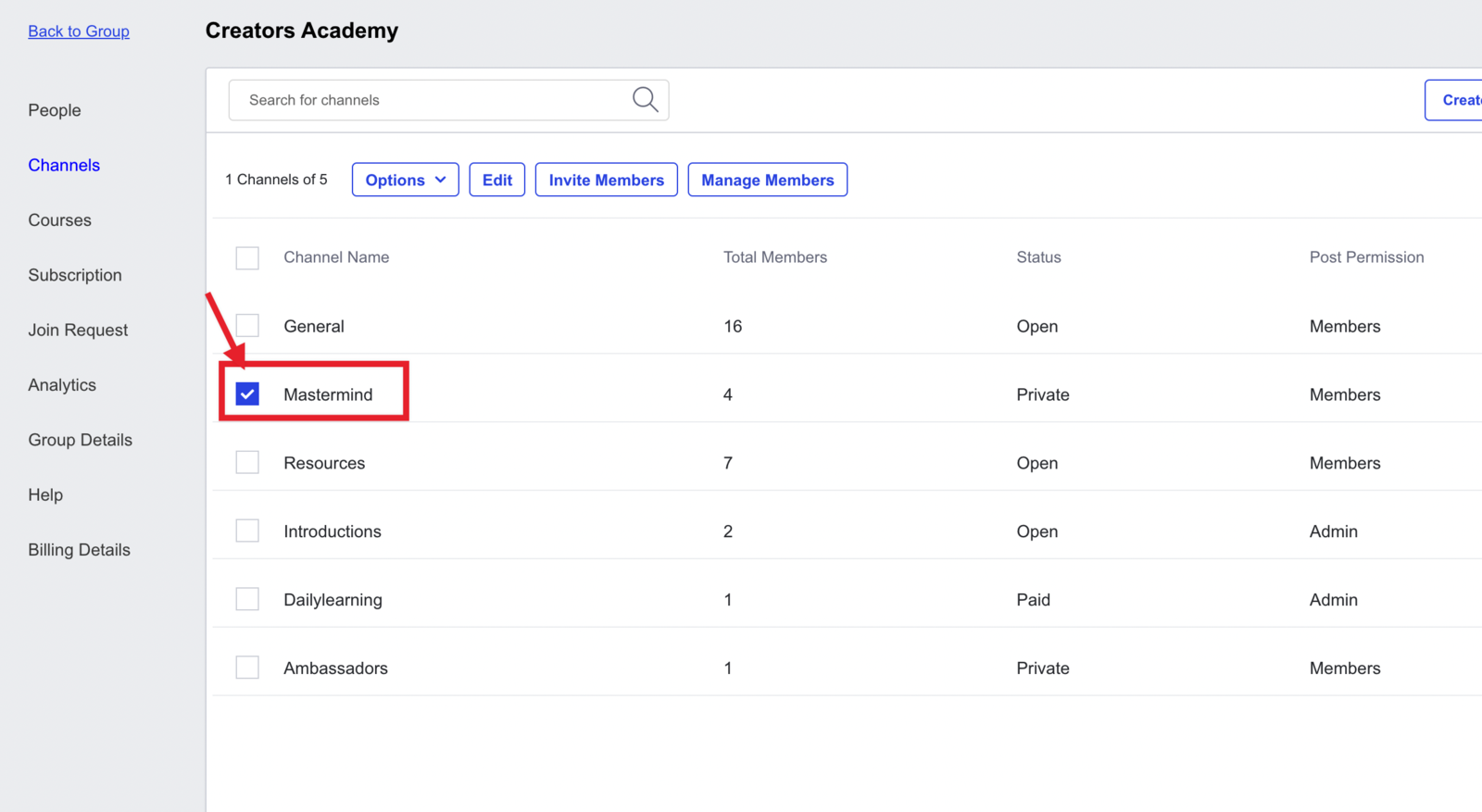 Once you check the box, a set of options will appear at the top of the table. Click on Invite Members.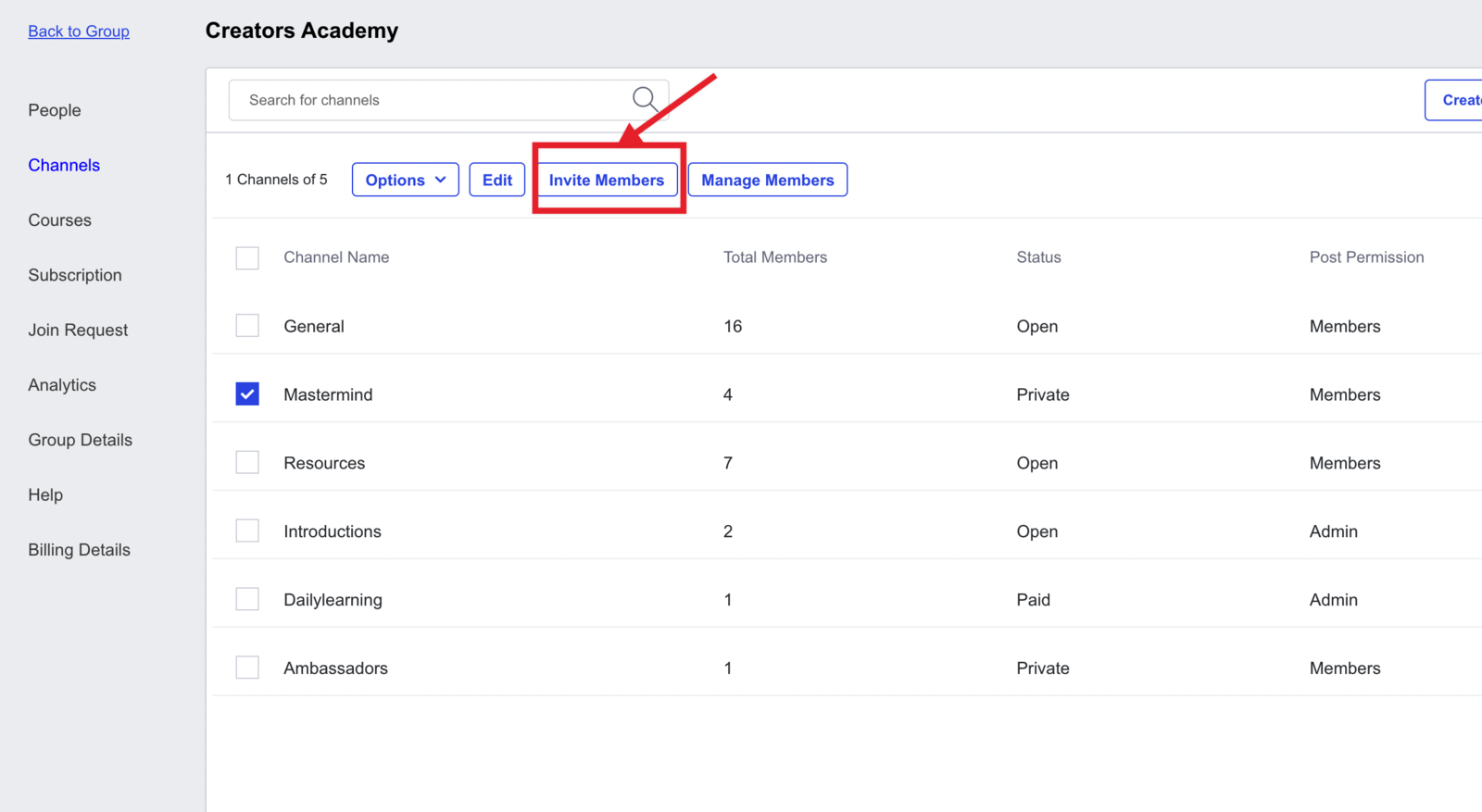 A pop-up window showing all your community members will appear. Scroll the list down to see everyone.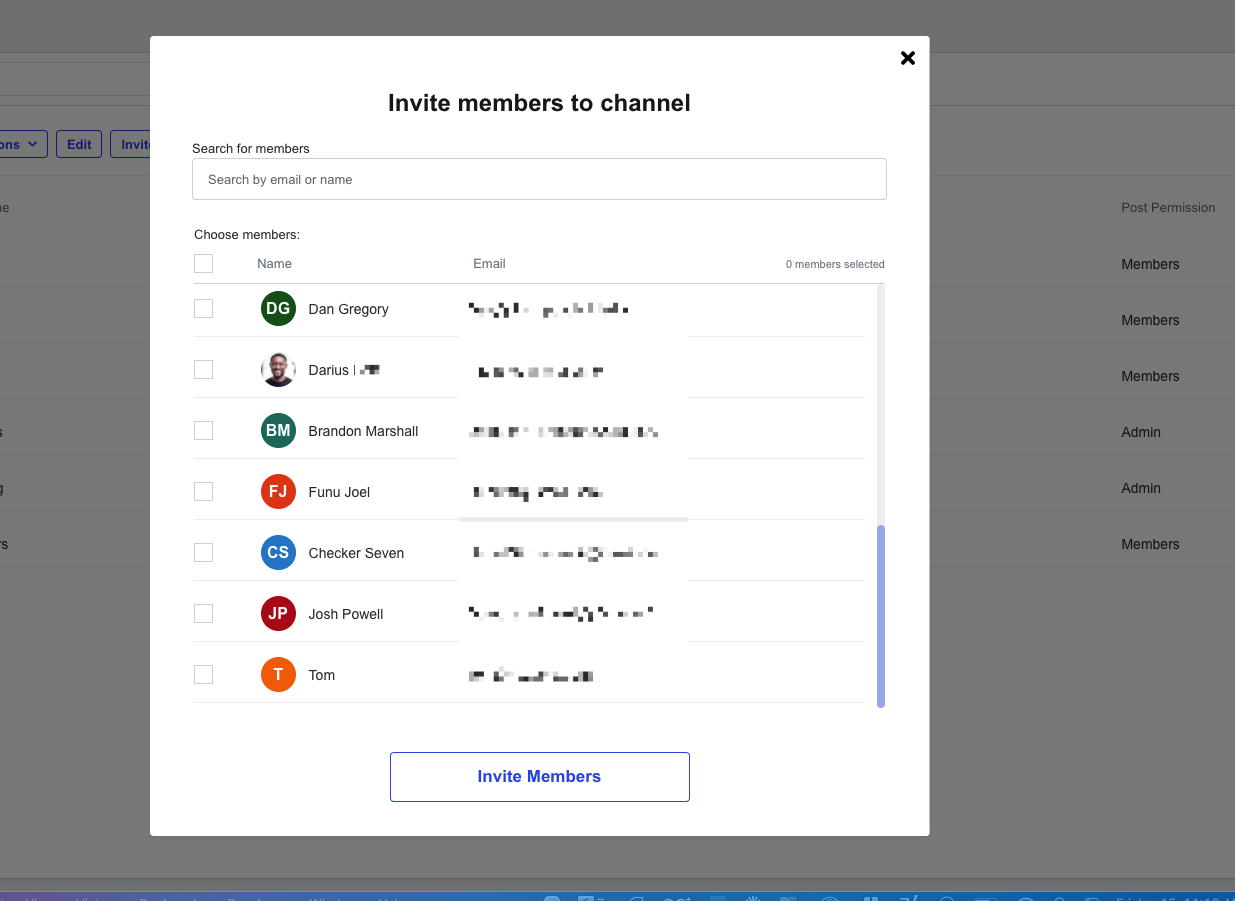 Check the boxes for the members that you want to invite.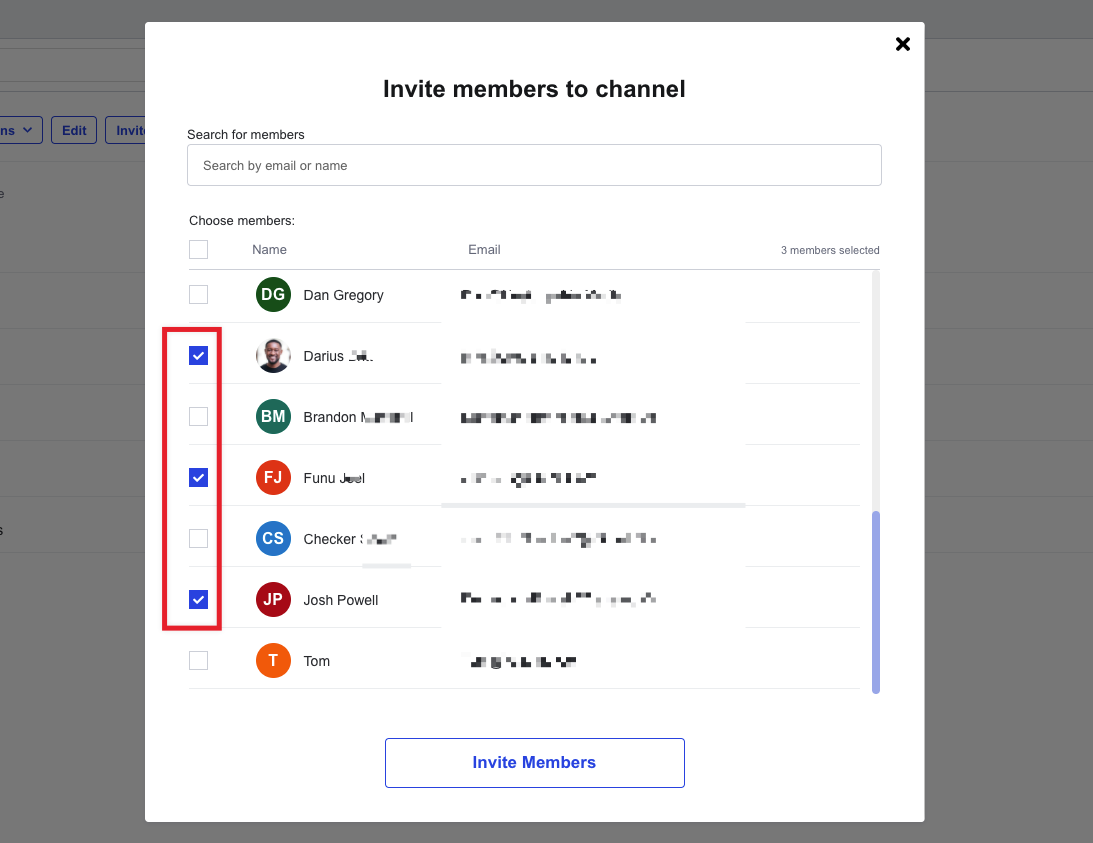 ||| If you want to invite all the members on the list, check the box in the top left-hand corner, and it will automatically mark all the members.
If you can't find a member on the list, you can use the search bar at the top of the pop-up window and search for them by their name or email address.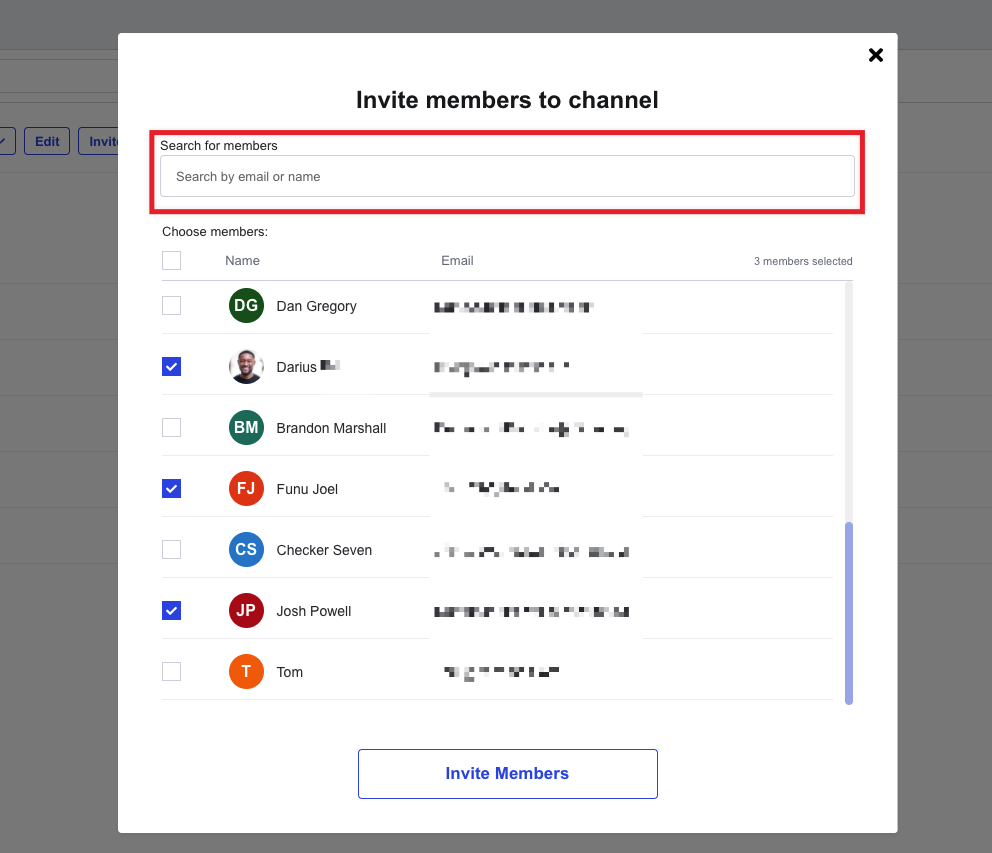 When you check all the members that you want to invite to your private channel, click on Invite Members.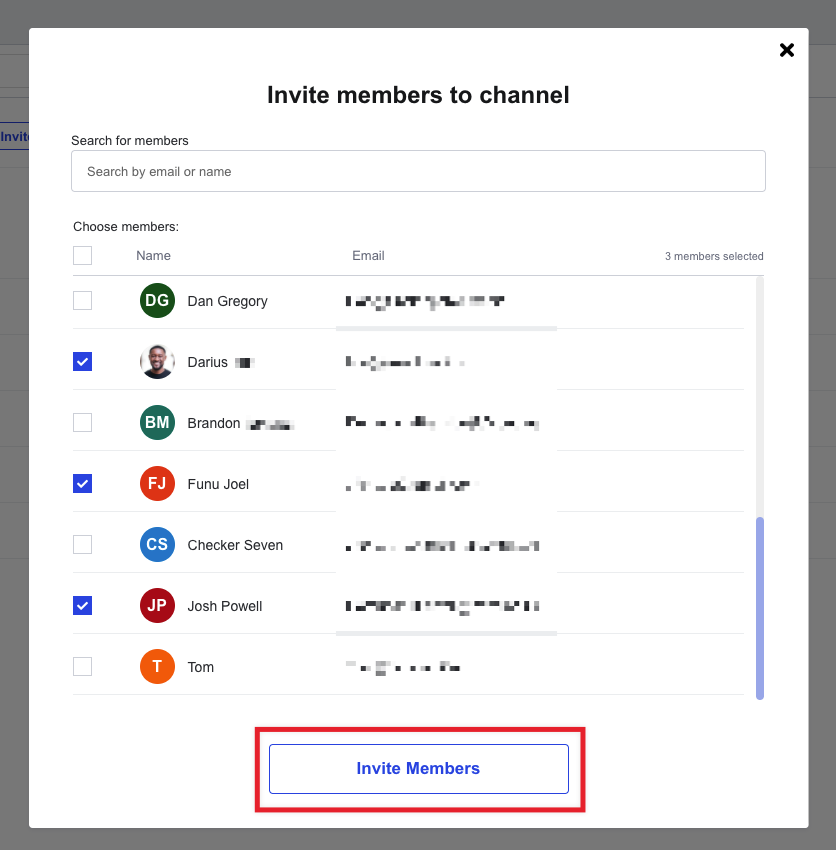 Did this answer your question?